Australia elections: Early votes cast in Antarctica as polling to begin on 2 July
Australia heads to polls on 2 July in a rare double dissolution election.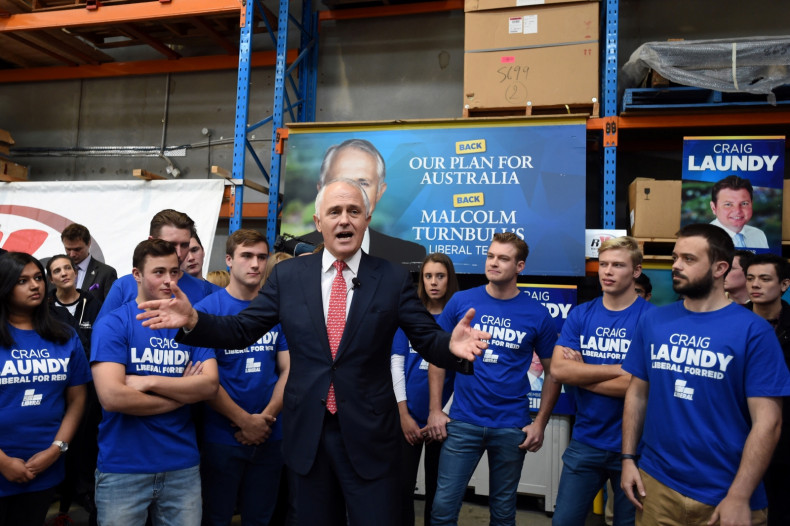 As Australia gears up to go to polls on 2 July, early votes have been cast by its citizens in Antarctica. The country's electoral office set up polling stations for more than 70 researchers who are based at three science stations in the frozen continent.
The researchers, who stay at their Antarctica base in freezing temperatures as low as -40C, cast their votes early in the federal elections, which will determine the 45th parliament of Australia.
"They spend about six months of the year cut off from the outside world. It's a bit fun for them this time of year," the BBC quoted a spokeswoman for the Australian Antarctic Division as saying. Including these researchers, nearly 1.8 million people had cast their votes by 29 June.
In a rare move of double dissolution, a first since 1987, the elections on Saturday will determine who grabs the 150 House of Representatives seats and 76 Senate seats.
Labour would need 21 seats or a 4.3% swing to come to power, while a 3.4% uniform swing would see the ruling coalition lose majority.
Healthcare, immigration policies, gay marriages and the economy have been main issues in the 2016 campaign, with both the main parties drawing enough controversies around the country's rigid immigration law.
Exit polls look fairly close, giving a 50-50 chance to both Prime Minister Malcolm Turnbull and Bill Shorten, as the centre-right Liberal-National coalition government fights to keep its majority against the centre-left Labor party.
However, Prime Minister Malcolm Turnbull has warned of economic turmoil if he party fails to secure an absolute majority. He further argued on the last day of campaign that minor parties, who might possibly join the centre-left Labor, could not be trusted to handle the state's finances, which is running in deficit, Reuters reported.
If Shorten wins the elections, he would be the sixth prime minister that Australia will have since 2010.