Australia's Immigration Minister Peter Dutton has been criticised for saying that "illiterate and innumerate" refugees would take over jobs of citizens if they resettle in the country. As campaigning for Australia's 2016 federal election heats up, border security and immigration issues have taken centre stage.
Dutton's suggestion on handling the refugee crisis has outraged migration supporters, according to Reuters. His reaction came after the small left-wing Australian Greens announced that the government should increase the humanitarian intake of refugees to 50,000 a year.
The immigration minister's office subsequently released figures that show the Greens' proposed policy would cost the government $7bn (£3.5bn) over four years.
"They won't be numerate or literate in their own language, let along English. These people would be taking Australian jobs, there's no question about that," Dutton said in an interview with Sky News. "For many of them that would be unemployed, they would languish in unemployment queues... and the rest of it so there would be huge cost and there's no sense in sugar-coating that, that's the scenario."
Critics call on Dutton to apologise
Opposition ministers called on Dutton to express regret over his remarks on refugees. Labor frontbencher Chris Bowen told ABC radio: "There are hundreds of thousands of refugees in Australia who have worked hard, educated themselves and their children and they will be shaking their hands... in disgust frankly."
"If Peter Dutton owes anybody an apology it's not the Labour Party, it's them [refugees]," he added.
However, speaking to reporters from Vienna, Foreign Minister Julie Bishop backed Dutton. "The costs involved are also education costs, teaching people English because they speak another language, these are all significant costs and we shouldn't run away from it, that's a fact," she said.
"It's not one of the considerations [that refugees would take Australian jobs], what he's pointing out is that we would want such people to have a job, we wouldn't want them to be on welfare, we would want them in jobs," Bishop added.
Greens' Senator Sarah Hanson-Young took to Twitter to express her anger, calling Dutton "xenophobic".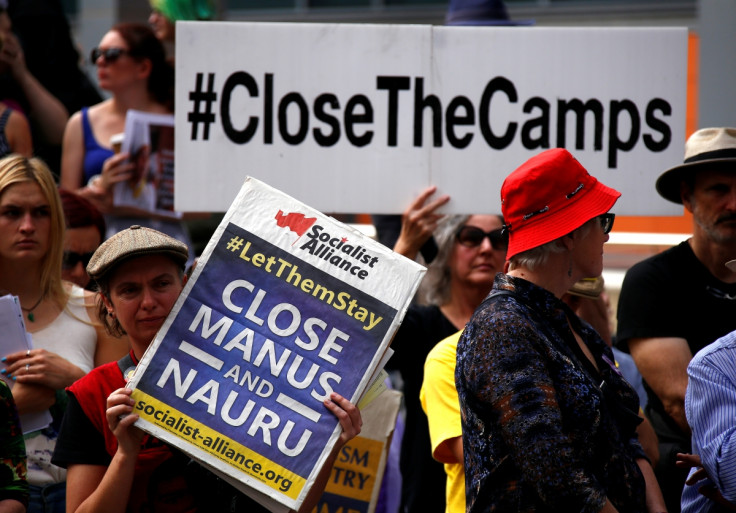 Meanwhile, lowering the tone on his immigration policies, Prime Minister Malcolm Turnbull said, "Labor's approach to immigration is one of gesture politics... What Australians want to know is that the immigration program is being well run, well resourced. Refugees are getting the support they need to integrate into the community and our borders are secure."
Educated refugees
A Reuters report said that there are many well educated refugees in detention camps who would add benefit to the Australian economy if they are accommodated. Behnam Satah, a 30-year old asylum seeker who is detained on Manus Island in Papua New Guinea was pursuing his Master's degree in English before he had to leave his hometown in Iran.
"If one day we go to Australia, history will prove this. And that day I will go [to Dutton] and say: 'what do you say now'?" Satah said.
Australia receives very few refugees compared to hundreds and thousands fleeing to Europe from the Middle East. UN and international humanitarian groups have criticised Australia for its alleged human rights violation at its offshore detention camps in Nauru and Manus Island.
In 2015, the government had promised to take 12,000 refugees from Syria alone in addition to its annual quota of 13,750 from war-torn regions. The centre-left opposition Labor Party had also earlier announced to double the annual quota of accepting refugees to 27,000 by 2025 if it wins the elections in July.