The Australian parents of three children who were killed in the downing of flight MH17 have welcomed a new baby girl into their family.
Anthony Maslin and Marite Norris lost their three young children Mo, 12, Evie, 10, and Otis, eight, to the crash as the youngsters were returning to their home in Perth from Amsterdam. Their grandfather, Nick Morris, who was accompanying the children home, was also murdered.
Despite the tragedy in their lives, the couple have welcomed a new member of their family, Violet May Maslin, who was born on 10 May, Australia's channel 9 news reported.
"Violet's birth is a testament to our belief that love is stronger than hate," the couple said in a statement on Thursday. "We still live with pain, but Violet, and the knowledge that all four kids are with us always, brings light to our darkness."
All 298 people on board Malaysian Airlines flight MH17 were killed on 17 July 2014, after the plane was struck b by a surface-to-air-missile while it passed over eastern Ukraine.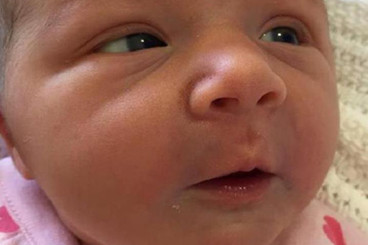 A Dutch-led international investigation into the crash concluded the flight was downed by an 9N314M warhead of the type launched from a Russian-made Buk weapons system.
All parties in the investigation, which included Dutch, Ukrainian, British, American, Russian and Malaysian investigators agreed over the causes of the crash with the exception of Russia which has posited that the type of warhead used in the attack could not be known "with certainty".