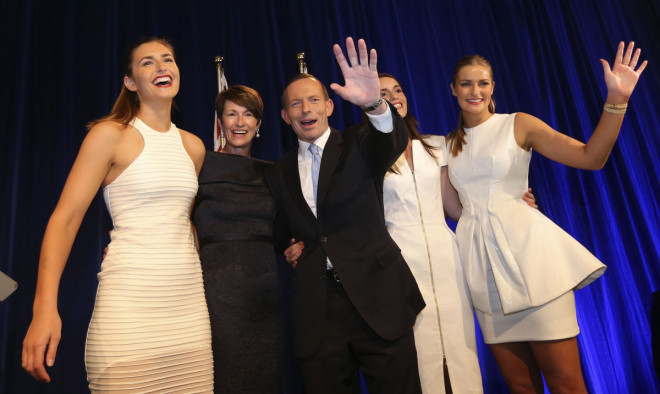 Australian Prime Minister Tony Abbott's daughter was handed a "chairman's scholarship" for a $60,000 (£32,900) degree at a top design institute where a donor to the prime minister is the chairman of the board of governors, it has been revealed.
Frances, 22, won the scholarship in 2011 to attend the Whitehouse Institute of Design where chairman Les Taylor is Tony Abbott's longtime friend and supporter.
There is no evidence that Frances was not awarded her degree on merit and Abbott's office said in a statement that his daughter won the lucrative scholarship "based on her application and art portfolio".
The revelation has raised questions about the awarding of the scholarship, which is not advertised on the university's website, and whether the Australian prime minister should have declared the scholarship.
"Under the Statement of Registrable Interests, a scholarship is not a gift, it is an award based on merit and disclosure is not required," the statement from Tony Abbott's office said.
"If alternative advice is provided, Mr Abbott will meet the amended requirements.
"Frances graduated with distinction-level results from Whitehouse in December 2013. She has since moved to Melbourne where she works for Whitehouse as a teacher's aide and hopes to study for her Masters later this year."
Director of the Institute, Leanne Whitehouse, told the Guardian that "Frances definitely was a student with us and received a chairman's scholarship" but refused to disclose how many times the "chairman's scholarship" had been awarded in the past.