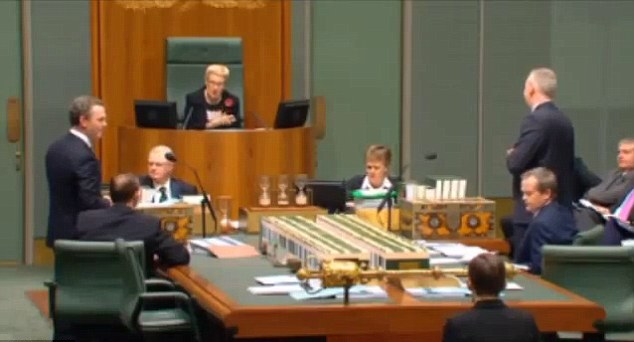 Australian Education Minister Christopher Pyne has caused controversy after appearing to call Opposition Leader Bill Shorten a "c***" in parliament, according to leaked footage.
The comment was not immediately picked up by those in attendance but footage released after the question time session shows Pyne say: "you're such a ..." with the final word being contested by Pyne.
Pyne's office said the final word used was "grub" instead of the highly-offensive c-word.
Pyne's attack on Shorten began when he launched a defence of the government's plans for delivering better education for children in response to Shorten's criticism of his handling of Australia's education policies.
"He will have to stop being the No 1 whinger in Australia. He will have to start having solutions rather than being all complaint and no responsibility.
"If No 1 whinger in Australia were a reality TV show, there would be no point in any other contestant entering it – because if Bill Shorten entered it, he would win it! But on Thursday night the leader of the opposition has an opportunity."
Surprisingly, Pyne was not removed by the Speaker, Bronwyn Bishop, but was ordered by Bishop to "refer to the opposition leader by his correct title" instead of his full name.
Shorten's spokesman said that he did not remember being called the c-word.
"Our focus is on his speech tonight and holding the Abbott Government to account for their broken promises," she said.