Australian Tweets Photo of Seven-Year-Old Son Holding Severed Head of Syrian Soldier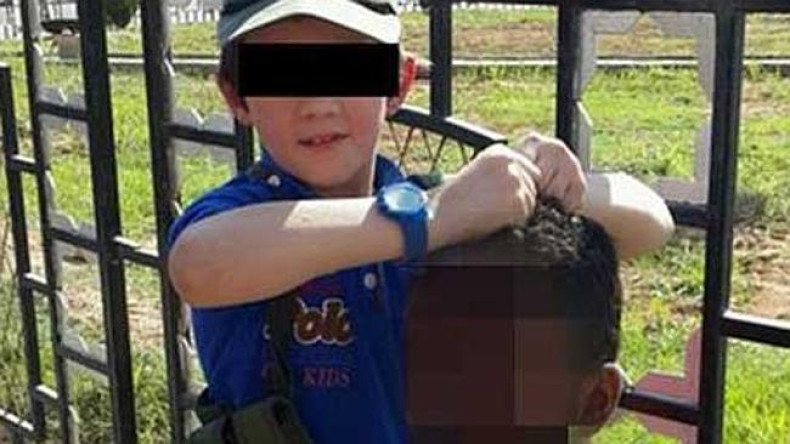 An Australian man has tweeted a picture of his seven-year-old son holding what appears to be the severed head of a Syrian soldier.
The photo was posted alongside the caption: "that's my boy".
It's reported that the boy is the son of 33-year-old Khaled Sharrouf, a jihadi fighter who left his hometown of Sydney for Syria last year along with his family, using his brother's passport to flee to the war-torn country.
It is thought the photograph was taken in the northern Syrian city of Raqqa, reports The Australian, who published the photo first on Monday.
Australian politicians have already widely and publicly condemned the shocking photo that has attracted worldwide news coverage.
Defence Minister David Johnston warned against allowing such images to "colour" public opinion about Islam, and Australian Prime Minister Tony Abbott said the images emerging from the Middle East demonstrated the brutality of Islamic State terrorists.
The Twitter account belonging to Khaled Sharrouf has now been suspended.