There are a number of dark clouds hanging over the economy and there's still a gaping deficit in public finances. But there's also a general election just months away, so it's unfortunate for Chancellor George Osborne that he has the square sum of nothing to give away.
His critics on the left say he is far too austere with public finances and that this is actually damaging the economy rather than healing it. The truth is, Osborne has painted himself into a corner and he couldn't start splashing out even if he wanted to.
He has gambled his political life on closing the deficit primarily through public spending cuts, which the Conservatives say is both the responsible and financially necessary thing to do.
Abandoning austerity would seriously damage both Osborne and his party's credibility, especially so close to an election. And he has committed to "fiscally neutral" budgets, meaning every pound spent will have to be found from a cut or tax rise elsewhere.
To make matters worse, the Office for Budget Responsibility (OBR) – the UK's independent fiscal watchdog – is expected to unveil a gloomy set of borrowing forecasts as Osborne struggles to wrestle down the deficit.
Still, he'll use his Autumn Statement to make it look like this Christmas he's playing the part of Santa rather than Scrooge, though he may not be able to shake off the Ebenezer image entirely.
What Osborne has to reconcile
A weakening economic outlook because of geopolitical turmoil (Middle East and Russia), the emerging markets slowdown (China, India, Brazil) and ongoing stagnation in the eurozone.
A public budget deficit worth equivalent to around 6% of GDP.
Rising public debt has topped £1.3tn and is still rising.
Wages are still in real-terms decline.
A knife-edge general election, with polls suggesting there's little between support for the Conservatives and opposition Labour.
Ross Walker, UK economist for RBS, said in his Autumn Statement preview that there are "disconcerting parallels between UK fiscal policy and 'fantasy football' games – participants spending vast sums of money they don't really have".
"The past year has reinforced the judgment that the bulk of the UK's deficit is structural and will not disappear effortlessly as growth resumes," Walker said, backing up Osborne's claim that there will have to be billions more wiped off public spending in the next parliament whoever is in control.
"Yet, the realpolitik is that this year's Autumn Statement, coming just five months before the election, will be shaped not by the financial reality that the UK cannot have Scandinavian levels of public spending alongside Singaporean levels of taxation, but by aspirational talk of tax cuts and more spending for favoured interests."
Osborne has already opened his Santa sack to reveal an extra £2bn (€2.5bn, $3.13bn) for frontline NHS services, partly funded from the fines levied on troublemaking banks over things like Libor fixing.
But it later emerged that £750m of this comes from other budgets within the Department for Health – the classic taking with one hand and giving with the other approach to fiscal budgeting.
And it falls well short of the £8bn a year funding hole in the NHS.
Osborne's team have in the past adopted a tactic of leaking almost all of the significant announcements in advance of Budgets and Autumn Statements, leaving little of surprise to come out at the House of Commons dispatch box.
Reaffirming economists' view that this Autumn Statement will be light, the biggest headline to emerge so far is on NHS funding.
The Tories are under fire over the NHS and it's a battleground on which Labour is choosing to fight, so Osborne is clearly trying to heal some of the recent wounds inflicted by his party's opponents.
Other high profile announcements include more details on the £15bn roads investment announced in 2013 – which will include a tunnel past Stonehenge – and that Bicester will host the second Garden City to be built in a wave planned by the government to help tackle the housing crisis.
Moreover, £2.3bn of funding pledged beforehand for flood defences will be allocated to 1,400 sites. But that's pretty much it so far: unveiling details on previous spending commitments and re-routing resources from one place to another.
Which leaves us to make educated speculations on what else may come. It's likely we'll hear more on tax avoidance given the recent agreements at the OECD and G8 to clamp down on avoiders.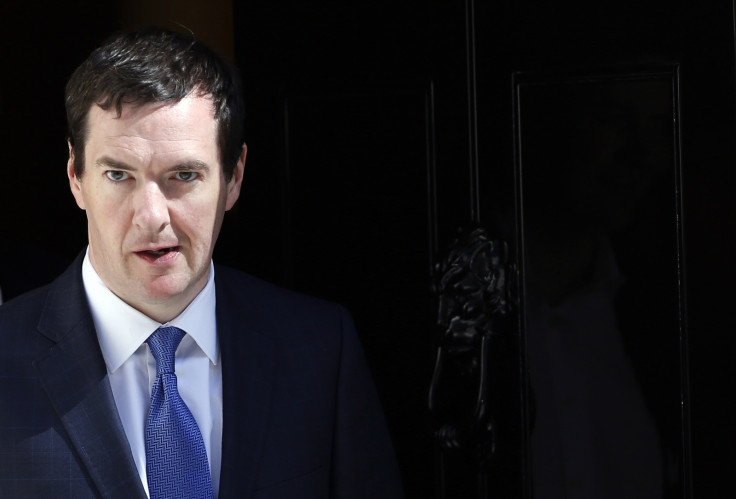 Because the burden of austerity has fallen mostly on welfare and public services, Osborne is keen to show that he is making everyone – especially those at the top – pay their fair share into the system. This message has, however, been undermined by his cutting corporation tax and the top rate of income tax.
"Given the continuing and unprecedented interest in tax and tax avoidance from the media and general public, we expect one central theme that runs through this Autumn Statement to be 'tax payers paying their fair share'," said Richard Rose, tax partner at BDO LLP.
Industry groups such as the CBI and FSB are lobbying hard for reform to the business rates system, which taxes firms based on the value of the commercial property they occupy. Those values have not been updated since before the financial crisis, though they will be reviewed again in 2017.
So far he has capped the increase in business rates at 2% a year until the review. But he is still under pressure to go further. Most of the money is collected centrally, though some finds its way to local authorities.
Given the moves towards localisation, Osborne may allow local councils to keep more of the business rates levied in their areas so they can reinvest it in supporting the local economy.
The CBI, Britain's biggest business lobbyist, said it wants the uprating of business rates switched from the RPI measure of inflation to the lower CPI, a higher threshold at which small firms start paying, and more frequent property valuations.
One of Osborne's priorities as chancellor has been to increase trade, though his target exports value of £1tn by the end of the decade has been scuppered by a weak global economy.
On top of the existing export finance schemes to help fund British exporters and foreign importers of UK goods, Osborne may look to offer tax incentives on future business to encourage growth.
One of the groups hardest hit by the heavy Bank of England stimulus in recent years, with the base rate being held down at 0.5%, are savers. In his 2013 Budget, Osborne unveiled a new inflation-beating pensioner bond.
It proved popular and demand for the financial product from National Savings & Investment looks to be high ahead of their sale launch on 1 January, 2015. In order to woo voting savers ahead of the election, Osborne may pull another pension-focused product out from his hat.
If he can summon the money from elsewhere – through spending cuts, departmental savings or tax revenue – we may see some crowd-pleasing presents for the public. A cut on alcohol duty perhaps, or maybe scrapping air passenger duty for children.
On the subject of spending cuts, Osborne has said before that billions of pounds more are needed to erase the deficit, which is taking longer than he had first anticipated. He may not use this Autumn Statement or the final Budget before the election to outline any substantive cuts.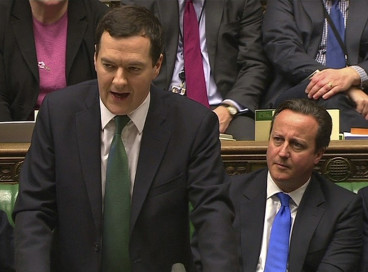 But he may feel he has no choice given the size of the deficit and the increased borrowing in recent months because of lower-than-expected tax receipts.
And he may reason that it's better to do that now in December than March or April on the doorstep of an election.
If he does, it's likely that the sizeable welfare budget will be hit even harder. In the past he has also sought to drive down departmental budgets with "efficiency" savings, such as renegotiating contracts with service providers.
"Now that the political parties are gearing up for next year's general election it is likely that the political decision making process will become bogged down," BDO's Richard Rose.
"No doubt there will be some headlines for show, but the fact that the UK has a coalition government will mean that we will not see the usual tax giveaways that you would usually expect from a government at the end of its term.
"This particular sweetener will be highlighted in the party manifestos and campaigns but will have to wait until after the election."
Whatever happens in this budget, it must follow Osborne's simple rule: fiscal neutrality, so that all spending and tax cuts are funded by savings and tax rises elsewhere.
Most of the signs are that this will be a light Autumn Statement. There will be grand-sounding statements to flesh out past spending announcements, but with no new money on top. There will be more rhetoric and tinkering around tax avoidance. There may even be a small stocking filler or two.
Underneath George Osborne's Christmas tree at the Treasury in 2014 there won't be any coal. But there won't be any big presents either.