Housebuilding and poorer families are set for a boost in Chancellor Philip Hammond's Autumn Statement.
The first major economic statement since the UK voted to leave the European Union is also expected to roll out forecasts which will show higher borrowing and slower growth. The Chancellor has warned of "an unprecedented level of uncertainty" as the UK leaves the EU.
Hammond is expected to announce a £1.4bn cash injection for housing, changes to Universal Credit to help those on low incomes keep more of their pay packet, and an increase in the National Living Wage to £7.50 an hour.
The extra cash for housing will help build 40,000 new affordable homes in England, the government says. Also, in an eye-catching move in the rental market, tenants renting from private landlords will no longer have to pay upfront letting fees.
The changes to Universal Credit will mean the low paid will be able to keep an extra 2p of every extra £1 they earn, a move designed to improve incentives to work for three million families.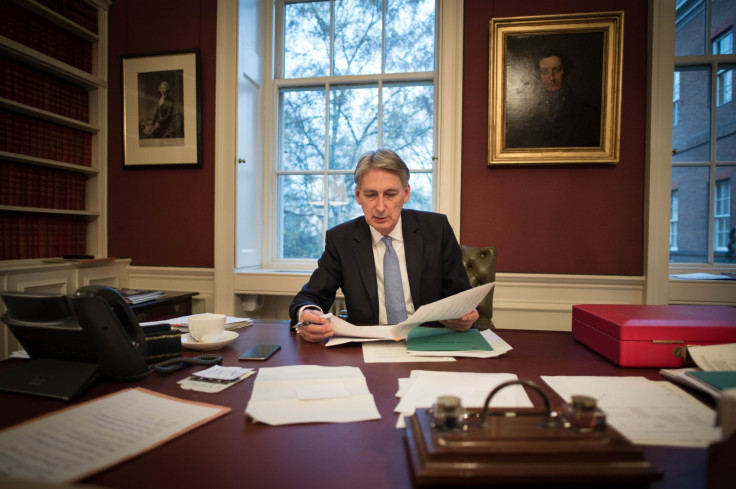 The National Living Wage will rise by 30p to £7.50 an hour from next April.
Already-announced measures include an extra £1.3bn on improving Britain's roads. It was widely trailed by Treasury officials at the weekend. The roads investment will include £220m to tackle "pinch-points" on Highways England roads.
The Office for Budget Responsibility, the government's independent economic watchdog, will publish its estimates for the country's economic growth and the government's finances as soon as Hammond finishes making his speech.
The Chancellor received a boost earlier this week as official figures showed the government borrowed a lower-than-expected £4.8bn last month.