President-elect Donald Trump pledged the US will scrap plans to join the Trans-Pacific Partnership (TPP) trade deal on his first day in the White House, blowing a hole in the consensus towards greater globalisation.
He called the agreement "a potential disaster for our country", in a video message outlining his priorities when he takes up office in January.
The move is a direct challenge to the policy direction among world governments towards greater globalisation, through closer economic ties and reduced tariffs.
The TPP trade deal, which covers 40% of the world's economy, was signed by 12 countries.
Japan's Prime Minister Shinzo Abe, one of the country's involved in the deal, said: "The TPP without the United States is meaningless. Renegotiation is possible, because the TPP without the United States will collapse the balance of the benefit."
The massive trade deal was agreed in 2015 by nations including the US, Japan, Malaysia, Australia, New Zealand, Canada and Mexico, but is not yet ratified by the individual countries.
The deal would cut tariffs and enforce labour and environmental standards, copyrights, patents and other legal protections.
But its opponents say it was negotiated in secret and it favoured big corporations and establishment interests.
Earlier this year Trump called the deal "another disaster done and pushed by special interests who want to rape our country, just a continuing rape of our country".
Other world leaders, also part of the TPP talks, reacted to the news that the US intends to pull out of negotiations.
Job-killing restrictions
Australian Prime Minister Malcolm Turnbull said: "Time will tell whether and to what extent the new administration and the new congress engages with the TPP or an evolved version of that agreement.
"There is very strong support among the other 11 parties to the TPP to ratify it and to seek to bring it into force.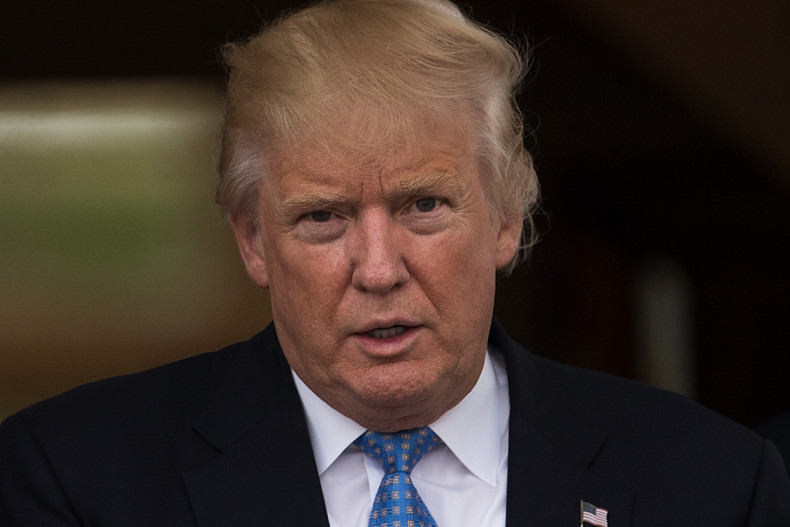 New Zealand Prime Minister John Key said: "The United States is not an island. It can't just sit there and say it's not going to trade with the rest of the world, and at some point it will have to give some consideration to that."
However, Trump instead said of TPP, that his administration would "negotiate fair, bilateral trade deals that bring jobs and industry back onto American shores".
Among other business plans the US president-elect also said he would scrap "job-killing restrictions" on clean coal and shale gas production.
The 12 countries that are currently involved in the TPP are: the US, Japan, Malaysia, Vietnam, Singapore, Brunei, Australia, New Zealand, Canada, Mexico, Chile and Peru.