With the birth of the internet and smartphone technology, the marketing campaigns for the entertainment industry have changed beyond recognition from just two decades ago.
Gone are just the classic sole advertising slots on billboards and magazines and in its place: mobile advertising and viral internet campaigns.
The recent digital marketing behind the new Resident Evil movie is testament to the new wave of complex, creative and all-encompassing campaigns, which push the boundaries of technology, as well as driving sales and thus business to the movie, TV and mobile industries.
This does not just include heavily interactive websites and mobile advertising, it also includes bespoke free computer games available online, in order to bolster brand awareness, before the movie had even been released.
Subsequently, Resident Evil ended up being the highest grossing film in the US in its opening weekend.
AvatarLabs is a key player in the entertainment world, essentially acting as the technological and creative linchpin between the movie and TV studios and the paying audience they seek to cultivate across the globe.
AvatarLabs is well-known for digital campaigns behind some of the highest-grossing movies of all time including Fox's Avatar, Warner Brothers' The Dark Knight and several of the films in the Harry Potter franchise. And it was AvatarLabs campaign which helped seal the success of Resident Evil film in the US.
So IBTimes UK caught up exclusively with AvatarLabs founder and executive creative director Rex Cook (RC) in California, to give us a behind-the-scenes look at how mass digital campaigns are pushing the boundaries of the entertainment marketing, business and technological innovation.
Q: The entertainment industry means big business and after seeing what you did for Resident Evil, are these type of intense digital campaigns becoming the norm and when did you first see market appetite for these type of innovative marketing demands?
RC: Before AvatarLabs, I was working on doing motion graphics for TV and movies, which included the opening sequence for Harry Potter.
However, from 2000 onwards I made the strategic choice to go all digital and all internet and launch AvatarLabs, because I could see that all campaigns online would be a major driver for the entertainment industry's campaigns.
While internet homepages are the gateway to the movie or TV show, I felt that there was great potential into pushing the technological and creative boundaries when it came to producing a campaign around these.
This of course can be anything from more interactive 3D internet pages, to mobile advertising and gaming, as well as viral video campaigns. Even some of the more nerdy, fun stuff such as 'fake' company websites for the Umbrella Corporation in Resident Evil was an added bonus.
We knew that we would really had to demonstrate that technologically and visually we were ahead of the curve and that we could do campaigns that people have never done before. But the studios are very forward thinking and receptive to all different potential advertising avenues. Notably, advertising within computer games, such as Second Life, proved to be a big hit.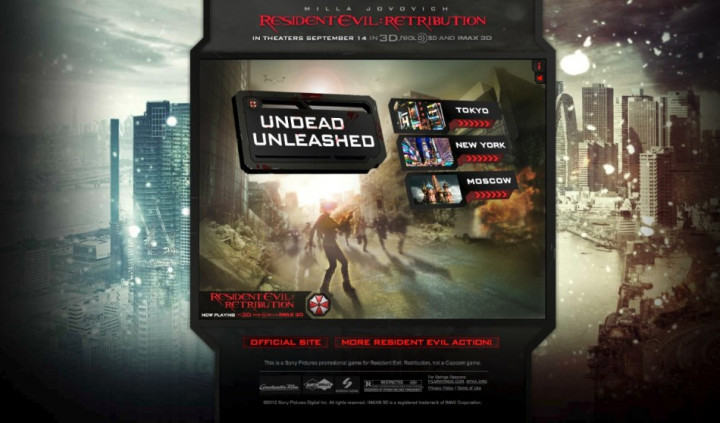 Q: Have you found through working on big campaigns that you have inadvertently pioneered a new form of technological capability or created a digital project that ended up being a benchmark for the industry?
RC: We work with all the major studios in Hollywood, such as Warner Bros and three out of six of them have been clients of ours for over a decade. However, there is no way we can sit on our laurels and we have to constantly reinvent ourselves and the services and reach beyond the comfort zone.
However, the studios are some of the earliest adopters of new campaigns and technology, so it has been pretty exciting to reinvent products on behalf of a mega-company.
For instance, back in 2007 when smartphones were first taking off, we immediately saw the potential for mobile advertising but also the potential for related mobile games that would benefit a movie or a TV show.
As soon as the iPhone was launched, I immediately sent our developers to as many talks and training to find out more about how to bring this to life and we became the first people to really use Unity, a development platform used to make creative and interactive 3D and 2D content.
Some five years on and we have created downloadable mobile games for Iron Man 2, Cars 2, Mad Men, Monster Inc and many other major names. Notably, the mobile game for Bolt still racks up millions of downloads, despite being launched in 2009.
Using GPS on the phones as well, we managed to create a Resident Evil game that utilises the satellite navigation of the phone user, making it utterly bespoke to unique to the player.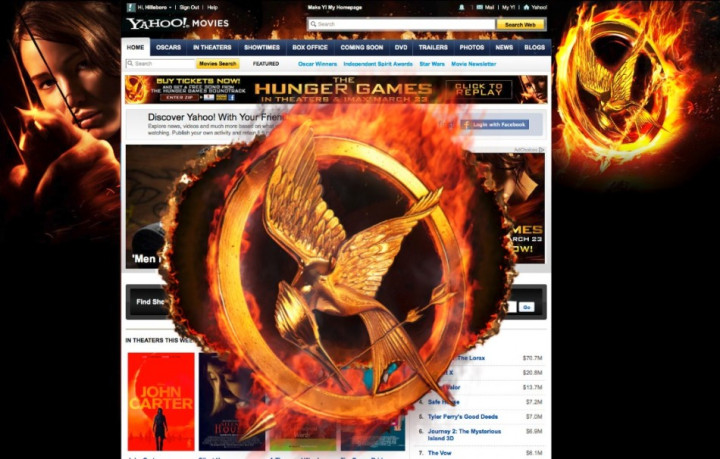 Q: Clearly there is a huge range of digital campaigns that rack up brand awareness and business for the studios, even after all the cinematic and TV launches. Where do you see the prime area for growth?
RC: Of course the viral video campaigns that we did for Resident Evil and various other films and TV shows is quite new to the spectrum, we actually see mobile related campaigns growing further.
As we said before, you cannot stand in one place for too long and you have to constantly reinvent yourself and what you offer.
While mobile advertising and games are now a regular tool for marketing for the entertainment industry, there are still a number of exciting developments in mobile advertising and gaming that keeps pushing the boundaries of what is possible.
For instance, rich ads are a big driver for movie marketing and the more interactivity and 3D aspects of the ad will drive a larger audience to the movie or show.
For instance, we went to Google's DoubleClick's ad division presentation recently, which was for all the agencies and big brands in Hollywood and there are a lot of exciting developments on this side of the business, such as HTML5 and the exciting possibilities that surround it.
There was a demonstration that really pushed the boundaries on what we can do on the mobile and any advertising surrounding it. For instance, by using the phone's location and accelerometer functions, an advert's visuals, in this case, snow would be able to move uniquely to the phone user.
Q: With an industry like this, there requires a great deal of spending from all sides. In the view of the current economic climate, have you found that there has been a squeeze on what the entertainment industry is willing to spend to make these campaigns come to life?
RC: I can't speak for the entire industry, but only from what we see as a company. I know there were a number of competitors that had to shut their doors recently but digital budgets from the studios have actually grown over the last 10 years.
Whereas in 2002, a studio would spend $8,000 to $10,000 on a smaller campaign but a decade later, projects can range from $80,000 on average to two or three times that amount. The studios understand that a lot needs to be built around the movie or TV show and money needs to be spent to get there.
Q: So what huge projects are you working on at the moment?
RC: We are doing several pieces for The Hobbit and the new James Bond movie but we can't really talk about those I am afraid.
Q: You've clearly worked on some dream projects, which must have been highly rewarding as well as fun but do you have a "fantasy project" that you would love to complete on the career bucket list?
RC: Luckily, I get to do most of what I enjoy and would be satisfied about on a daily basis but I have to say that the ultimate dream would be to create a game or experience that is consumed by millions upon millions of people.
Of course, a lot of our games get millions of downloads but creating a new mobile game that becomes a phenomenon in itself would be incredible. However, you never know; the creator of Angry Birds made 36 games before that one.
The great thing about technology is that anything is possible in terms of creativity and experiences and I do think we'll be hearing more about virtual reality and more immersive 3D experiences and I believe the tools we use, such as Unity, will make this revolution become a reality.