The average residential broadband speed in the UK was 12Mbps in November, according to research conducted by the telecom regulator Ofcom.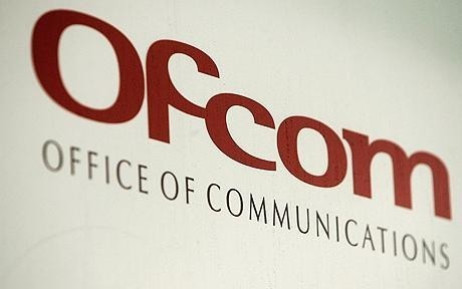 The research shows a 30 percent increase in average speeds since May 2012, as take-up of 'superfast' broadband services increased and the average speed has more than trebled over the last four years, up from 3.6Mbps in November 2008.
By November 2012 more than three quarters (77 percent) of UK fixed-line broadband customers were on packages with advertised speeds above 'up to' 10Mbps, up from 58 percent a year ago.
By the same month, 13 percent of broadband connections were labelled 'superfast' (up to 30Mbps and above), more than doubling from five percent in November 2011. Ofcom reported that the average superfast broadband connection was 44.6Mbps in November last year, up 25 percent on six months previous.
The need for faster broadband has been fuelled by widespread adoption of video streaming services like Netflix, LoveFilm and Now TV, which stream high definition films and TV programs to a wide range of smartphones, tablets, computers and games consoles for a monthly fee.
Ed Richards, Ofcom's chief executive, said: "Our research shows that UK consumers are adopting faster broadband packages to cater for their increasing use of bandwidth-heavy services such as video streaming.
"The increase in the average number of connected devices in UK homes is also driving the need for speed. Internet providers are working to meet consumer demand through network upgrades and the launch of superfast packages, giving consumers faster speeds and greater choice."
Broadband delivered through conventional phone lines (an ADSL connection) increased three percent over the last six months to an average speed of 6Mbps, while 'superfast' fibre broadband jumped 30 percent to an average of 42Mbps.
Ofcom found that the speed promised by BT and Virgin for their fibre broadband matched closely with what users actually got. Virgin's 'up to' 100Mbps service returned an average of 92.6Mbps over a 24 hour period.
Virgin Media's 60Mbps returned an average of 59Mbps, and BT's 38Mbps service clocked in at 34.2Mbps.
Upload speeds
As consumers look to share more video online upload speeds have become increasingly important. Ofcom's research found that the average upload speed for a fixed-line broadband connection was 1.4Mbps in November 2012, a 30 percent gain on six months previous.
Ofcom found BT Infinity's 'up to' 76Mbps service delivered the highest upload speeds, averaging 16.1Mbps. Among the conventional ADSL connection, O2's service was the fastest for uploads, with an average speed of 1Mbps.