Liverpool managing director Ian Ayre maintains the club can attract the world's very best players after signing Daniel Sturridge in the January transfer window.
Brendan Rodgers has made just the one addition to his squad in January, with a move for Sturridge already paying dividends with the England international having already scored in both appearances for The Reds since his move from Chelsea.
Despite the club having seemingly concluded their business in the transfer window, Ayre is adamant that Liverpool can continue to sign the world's best.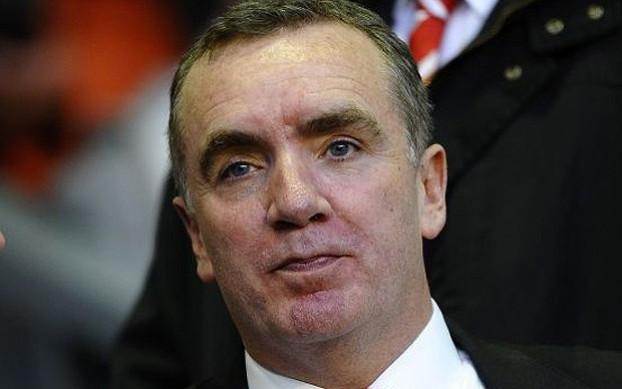 "Can Liverpool still attract the best? Absolutely," Ayre he told Liverpool's official website. "Not only attract the best there is but also retain the best there is.
"Look at the commitment shown by the likes of [Luis] Suarez, [Daniel] Agger, [Martin] Skrtel and [Raheem] Sterling, who have all signed new deals.
"I certainly have never been in any negotiation over the past year or so where any player or agent has told us that they don't think Liverpool is big enough or bright enough as an opportunity.
"We remain a world class club and a world class attraction to players.
"I read that Daniel Sturridge said he has joined the biggest club in the Premier League - that says it all.
"Here's a player who has played for Chelsea and Manchester City. He had seen the size, the power of this club and what it means after just a few days in the place."
After a turbulent start to his tenure at Liverpool, having taken six games to achieve the club's first Premier League win of the season, Rodgers has enjoyed a decent first six months at Anfield, with the club in contention for a European spot with 16 games remaining.
And Liverpool's improvement hasn't gone unnoticed, with Ayre expressing his delight with the progress made by Rodgers's side.
"There's still work to do but we're certainly pleased that we're progressing," Ayre gleamed. "The players we've brought in are contributing and we're also pleased that Brendan and his team are getting more and more out of players than we were before.
"Nobody is hiding away from the fact there is still a lot of work to do but there has been real progress made so far.
"Speaking to some of the players, they certainly feel that it's moving forward. They are enjoying the football and hopefully that bodes well for the rest of the season."