Bacary Sagna Confirms Arsenal Exit This Summer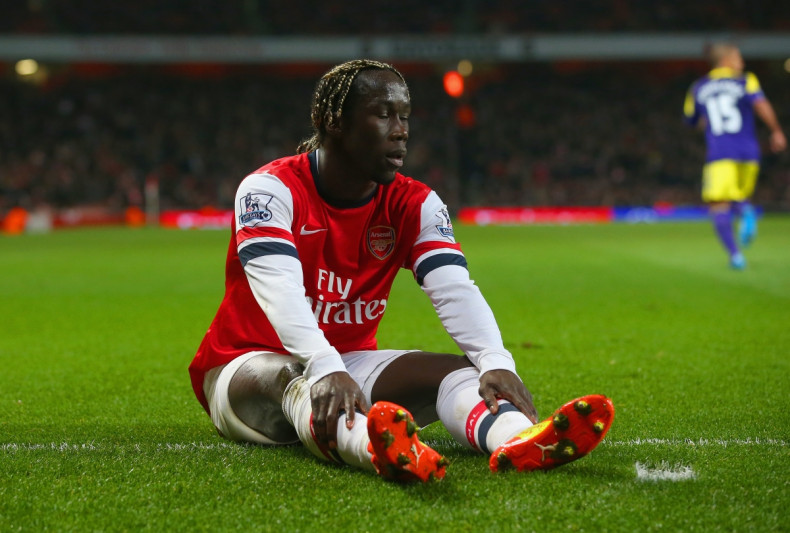 Arsenal full back Bacary Sagna has confirmed he is ready to leave the Emirates Stadium this summer after failing to agree a new deal with the Gunners.
The French international has been a crucial asset in Arsene Wenger's squad since his arrival from Auxerre in 2007.
However, with his contract set to expire on 31 June the 31-year-old defender has decided to take a new step on his career – with recent reports claiming that he is set to join Manchester City after agreeing a three-year contract with the Premier League champions.
Sagna has refused to confirm where he will play next season but has revealed his intention to leave Arsenal in an interview with L'Equipe.
""It's no longer a secret, I will leave Arsenal for sure," he said.
"They tried to make an effort, but the discussions have not gone in the direction I wished it. There are a lot of calls, a lot of speculation. Frankly, it gives headaches. I'll sort it all out before the start of the World Cup."
Should Sagna finally swap Arsenal for City he will follow the footsteps of Kolo Toure, Emmanuel Adebayor, Gael Clichy and Samir Nasri.
Meanwhile Carl Jenkinson has urged Wenger to give him the opportunity to fill the gap to be left by Sagna, claiming that he is ready for the challenge.
"I feel I am ready for it. It is never going to be easy to nail down that spot, but I believe in myself and I believe in my ability," Jenkinson said.
"I want that position to be mine for years to come. Of course I have got a long way to go because this is a club who look for the best players in the world.
"If I am going to hold down the position for as long as I want to, I have got a lot of hard work on my hands. But I believe in myself."
Arsenal are expected to sign a defender with Serge Aurier leading a short list of candidates that also includes Southampton right-back Calum Chambers and Schalke's Atsuto Uchida.