Hundreds of the biggest names in the film industry arrived at the Dolby Theatre at the Hollywood & Highland Centre in Los Angeles, California to attend the 89th Academy Awards. In this gallery, IBTimesUK presents some of the best backstage photos from the event: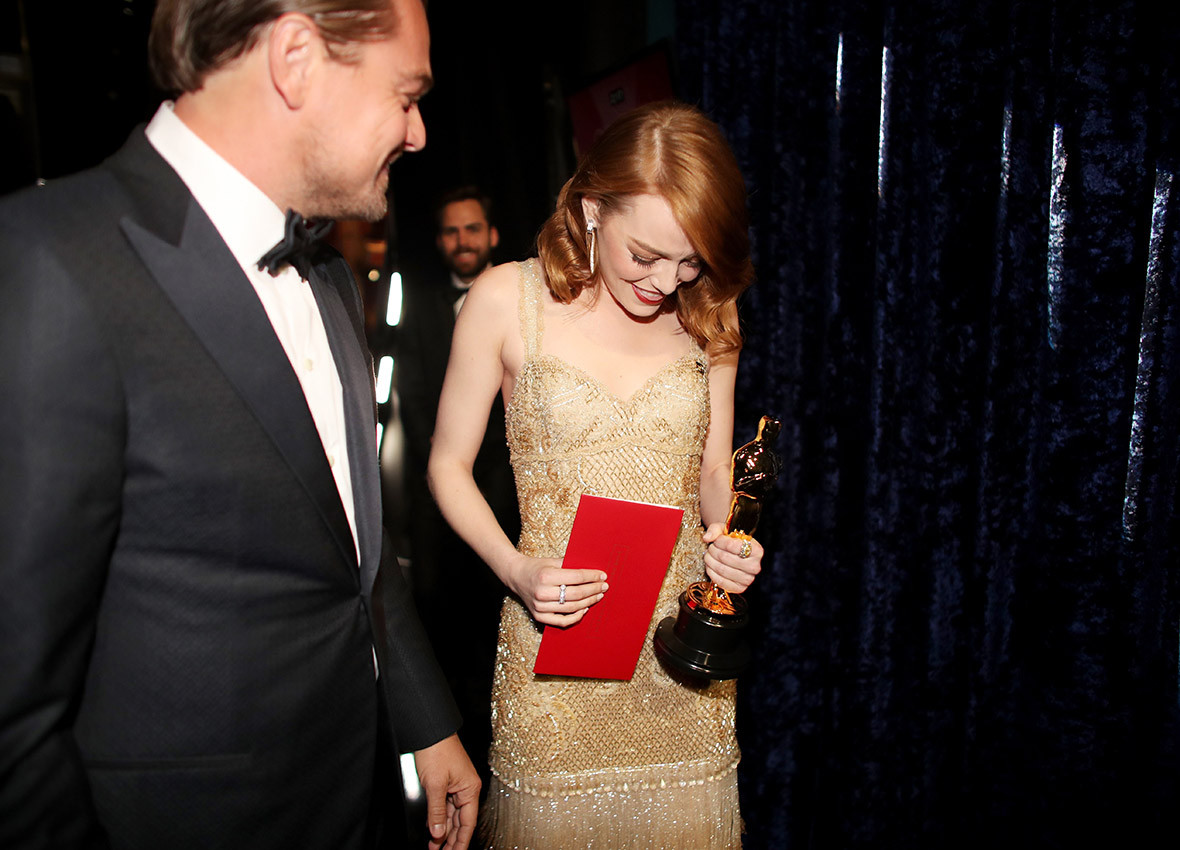 Oscar winners shared some joyful moments backstage, before making their way to the Governors Ball, where they would have their trophy's engraved. Viola Davis, who won Best Supporting Actress for her role in "Fences" said that her Oscar win would not go to her head. "I'll have some mac and cheese, and I'll go back to washing my daughter's hair tomorrow night," she told Reuters.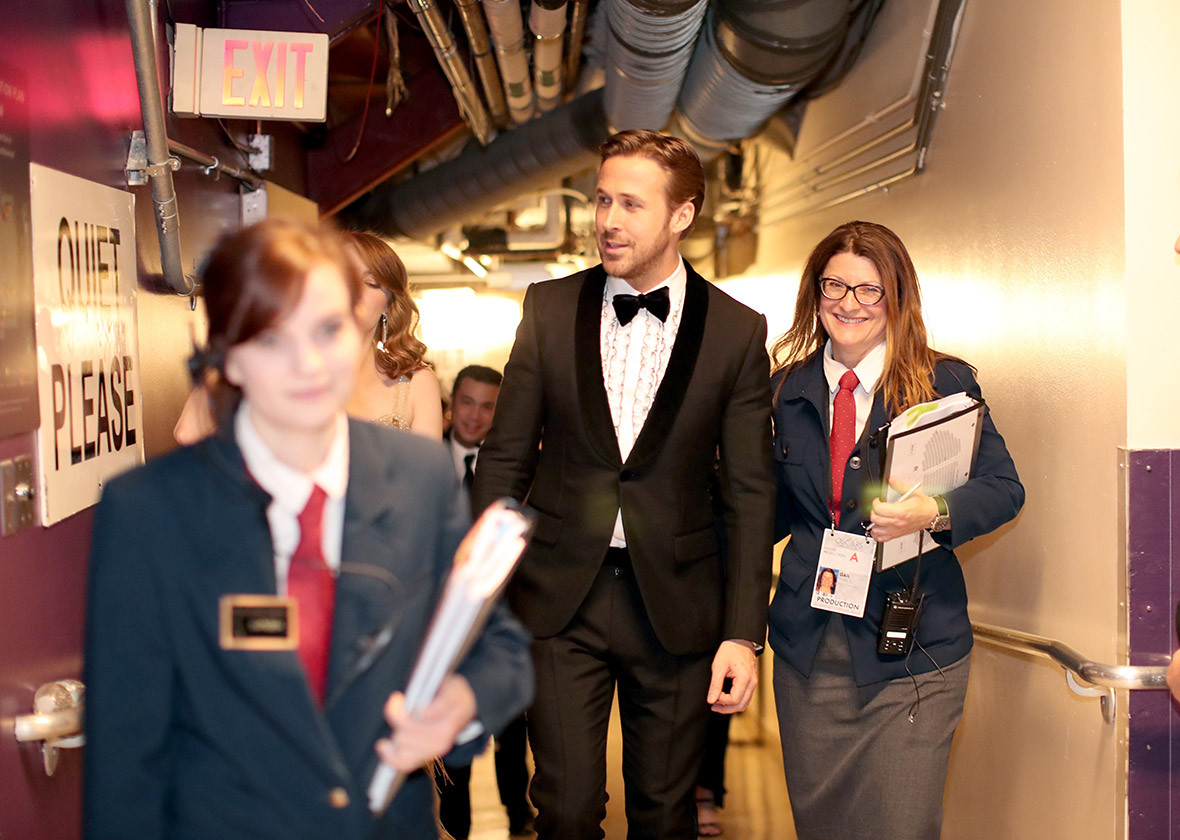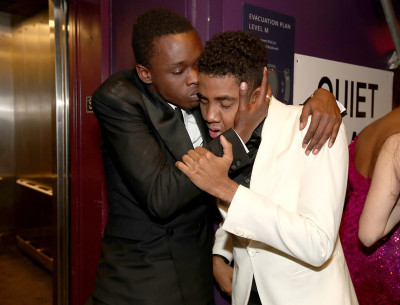 Meanwhile, Best actress winner for "La La Land," Emma Stone had a realisation after winning her trophy. "Not to change the subject but, I was just like looking down at it, like it was my newborn child. This is a statue of a naked man. Very creepy staring at it. So hopefully I will look at a newborn child differently."
Best actor winner Casey Affleck had one big regret following his win for "Manchester By the Sea." "I didn't thank my children, which is something that I'll probably never ever live down. About three seconds after I made it backstage, my phone rang and my son said, "You didn't even mention us."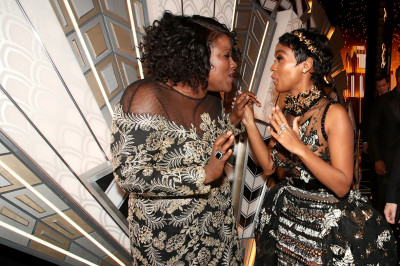 "Moonlight" won the Oscar for Best Picture following a mishap that caused uproar and confusion after presenters Warren Beatty and Faye Dunaway initially announced that romantic musical "La La Land", the presumed favourite for best picture, had won. Speaking to Reuters, Mahershala Ali, who won Best Supporting Actor for his role in "Moonlight", said that "You know, 'Moonlight,' excuse me, 'La La Land' has done so well and it's resonated with so many people, especially in this time when people need a sense of buoyancy in their life and need some hope and light. So that film has really impacted people sort of in that, in a different, in a very different way than 'Moonlight...I feel very fortunate to, for all of us to have walked away with the Best Picture award. It's pretty remarkable."