UK retailers were affected by bad weather and consumer anxiety surrounding the EU referendum in June, with like-for-like sales falling 0.5% compared to the same period a year ago.
Citing a survey done by the British Retail Consortium (BRC) and KPMG, the Reuters agency said total retail sales were up 0.2% last month, slowing sharply from the 1.4% increase in May.
Clothing and footwear sales recorded their slowest growth in more than six years as a result of rainy weather. Like-for-like sales had risen 0.5% in May.
"While the ramifications from the Brexit vote may well affect consumer confidence, retailers will be hoping the long-promised heatwave and potential stay-at-home holidays will be enough to drive shoppers back to the high-streets," David McCorquodale, head of retail at accountancy firm KPMG, was quoted as saying.
BRC chief executive Helen Dickinson said it was "too early" to say whether the Brexit vote will have a long-term impact on retail sales.
"Retail sales grew in June, albeit with total growth slowing to 0.2%. While sales did slow towards the end of the month, it is too early to define this as a trend," she was reported as saying by Press Association.
"The month outturn was predominantly driven by a decline in sales in the fashion categories and isn't a surprise given that June 2015 saw record growth in clothing and footwear."
Sluggish economy
Meanwhile, a quarterly business survey published by the British Chambers of Commerce (BCC) on 12 July also painted a downbeat picture of the economy.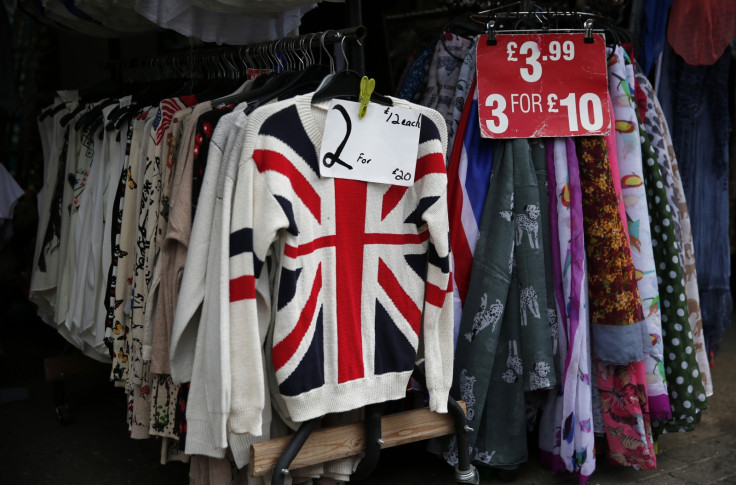 A gauge of British manufacturers' sales expectations fell to its lowest level in nearly four years in the second quarter, while a similar measure for the services sector remained stuck at a historically low level.
Adam Marshall, acting director general of the BCC, said: "It is categorically too early to say what impact the referendum decision has had on most firms across the UK, as we have as yet had only anecdotal evidence from those facing challenges, those holding steady, and those seizing new opportunities.
"The impact of the referendum will require many businesses to take decisions whose impacts will take time to show up on the bottom line."