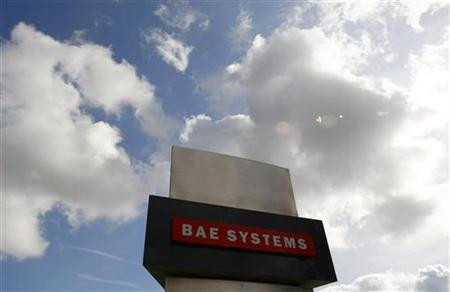 Shares in BAE Systems were down on the FTSE 100 in morning trading after it emerged that the defence firm will be cutting nearly 1,400 jobs following the Coalition government's Comprehensive Spending Review, announced in October.
The axing of Harrier fighters and Nimrod surveillance aircraft by the government will mean the loss of jobs in Ayrshire, Greater Manchester, Hampshire, Lancashire, Moray, Rutland and Somerset.
Kevin Taylor, managing director of BAE Systems Military Air Solutions, said, "Since the publication of the Strategic Defence and Security Review (SDSR) in October we have taken time to understand the implications for our business.
"We have recently received termination for customer convenience notices for the Nimrod MRA4 and Harrier contracts and this has regrettably led us to initiating consultation regarding potential job losses.
"The announcement is designed to ensure we remain competitive as we actively pursue a number of opportunities for our other products and services both in the UK and internationally.
"Military Air Solutions remains a sustainable business with a strong business plan. I appreciate this is difficult news for our people and we are committed to working with employees and their representatives to explore ways of mitigating the potential job losses."
The move has been opposed by trade union Unite. Bernie Hamilton, national officer at Unite, said, "This is a tragedy for the workforce and for Britain. The coalition Government's Christmas present to over a thousand skilled workers who support Britain's armed forces is the sack."
By 11:50 shares in BAE Systems were down 1.54 per cent to 320.10 pence per share.