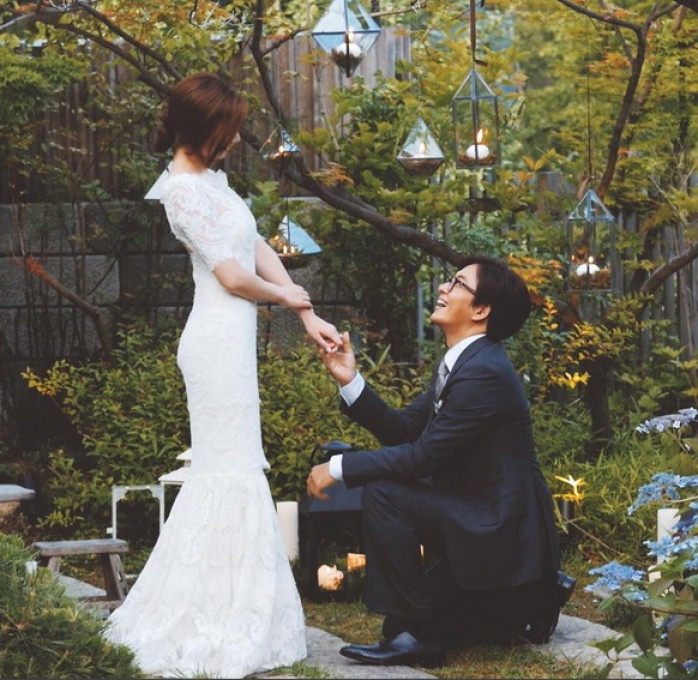 South Korean actor Bae Yong Joon plans to sue social media users over malicious comments they made on his wedding to actress Park Soo Jin.
According to Koreaboo, the comments were not only vulgar but also spread false online rumours about the newly wedded couple. Joon identified 30 such social media users who made the defamatory posts, and is seeking legal action against them.
Key East Entertainment, Joon's media company has issued an official press statement regarding the issue which reads (via Koreaboo): "There were some netizens who were using the same IDs to repeatedly spread false rumors and leave vulgar comments without hesitation and that Bae Yong Joon will be taking lawful steps to deal with these netizens and will continue to do so in the future."
In the press statement, the actor's company also revealed that Joon had initially wanted to ignore the whole issue as receiving some amount of negative comments comes with the territory of being a celebrity.
However, the statement, went on, "After reports of their marriage, there were many comments that were continuous posted by certain individuals ranging from ten to over hundreds of comments that were defaming him."
The legal notice added that no mercy will be shown to the offenders. With it, the actor is trying to send a strong message to fans who post nasty comments.