Bafta Awards 2014: Where to Watch Live Online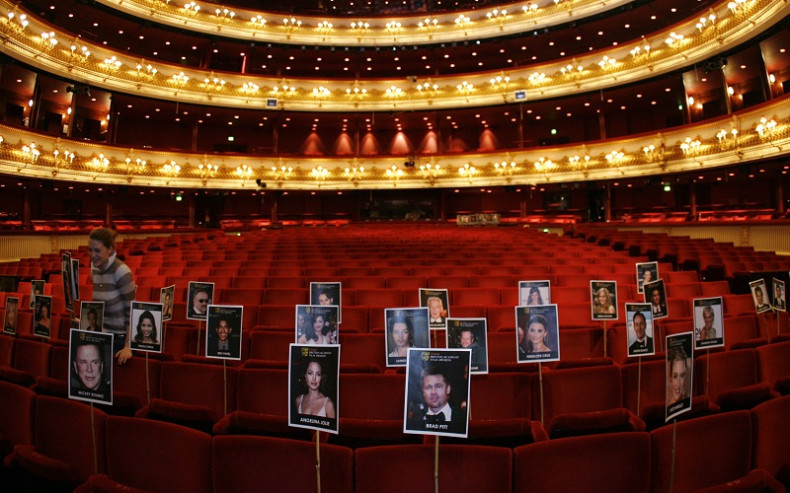 The 2014 British Academy Film Awards, also called Bafta, are set to take place at the Royal Opera House in London's Covent Garden on 16 February.
The annual awards ceremony, currently in its 67th edition, will honour the outstanding performances in films and documentaries that were screened at British cinemas in 2013.
This year, Prince William will also attend the award gala. As president of the film academy, the Duke of Cambridge will present Dame Helen Mirren with the academy fellowship, the highest honour bestowed by the academy, for her contribution to the world of films.
Bafta 2014 live on TV
The 67th Bafta Awards can be watched live on BBC One and BBC One HD in the UK at 9pm GMT.
BBC Three will telecast a 30-minute show live from red carpet, hosted by Edith Bowman, at 8.30pm GMT.
In addition to the United Kingdom, the award ceremony will be broadcast live in 167 territories across the world. These include regions across Africa, Asia, North America (including Canada), Latin America, Middle East, Australia and New Zealand.
This year, television audiences in Greece will be able to tune into the Awards for the first time.
Watch live online
The Bafta website will feature red carpet highlights, photograps and winners' interviews live on the awards night.
For more live updates on the award ceremony, keep a watch on Bafta's Facebook page. Twitter updates can be followed on @Bafta.
Further dedicated live coverage is expected on Bafta's Tumblr and Instagram.
Viewers can also watch the awards ceremony live online on the official YouTube channel of Bafta.
An exclusive preview of the films with the most nominations at this year's awards is available on BBC iPlayer until 11pm GMT on 16 February. Click here to watch.
Host, performance and nomination
Comedian and actor Stephen Fry will host the prestigious ceremony. Fry will host Bafta awards for the ninth time.
Multi-platinum-selling artist Tinie Tempah and singer-songwriter Laura Mvula will open this year's awards with a performance of Heroes.
The Bafta awards have a total of 40 feature films and eight shorts nominations this year. Some of the nominated films of the Bafta 2014 include 12 Years a Slave, Gravity, Behind the Candelabra,American Hustle, Philomena, Saving Mr. Banks, The Wolf of Wall Street, Captain Phillips and Rush.
Hopeful actors and actresses in the nomination include Leonardo DiCaprio, Tom Hanks, Cate Blanchett, Emma Thompson, Sandra Bullock, Amy Adams, Christian Bale, Bruce Dern, Chiwetel Ejiofor and Judi Dench.
Click here for full list of nominations.
Presenters
The awards gala will also see some of the A-list celebrities on stage to hand out the awards. Among the presenters are: Douglas Booth, Eddie Redmayne, Imogen Poots, and Jack Huston.
Besides them, Jeremy Irons, Matthew Modine, Michael Sheen and Niki Lauda have been announced as presenters for the 67th Bafta Awards.
Ray Winstone, Stanley Tucci and Uma Thurman are among others who will be handing out statuettes.