Last night's (8 May) Bafta TV awards fell on the sunniest, most dazzling evening London has had in what has felt like years and the stars made the most of the weather, showing of a plethora of bright, tropical, confident designs, not to mention some very daring thigh splits.
However, with the evening sun setting, it was the sparkling array of sequinned gowns that set the tone for the red carpet style, with every generation of TV personality slipping into summer sequinned gowns and proving that sparkle is definitely not just for the Christmas party season.
Perfect for adding something a little extra to your regular summer look or give your next wedding guest outfit a lift. We broke down the trend for each age group with the red carpet stars who showed how to do sequins right this summer.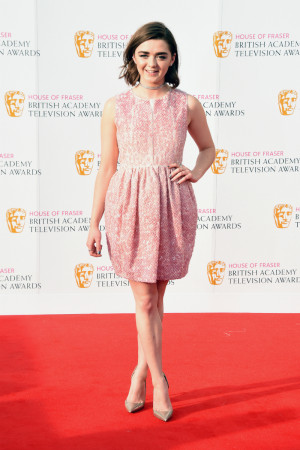 Teens
Game of Thrones star, Maisie Williams, 19, is the queen of age-appropriate dressing in a bubble-gum hued Antonio Berardi mini dress with high neck and cute tulip skirt.
Never one to go overboard on the red carpet, Williams keeps her look playful and relevant to her age, adding a cute silver choker, multiple rings and metallic stiletto courts to elevate the look.
The gathered waist and mini skirt style is perfect for summer parties or events and looks great with a bare leg and flat sandal as it does with a stiletto.
The dress from Berardi's Resort '16 collection is adorned with a smattering of tiny beads and sequins with an embroidered overlay of geometric details that make it sparkle from every angle without looking like classic evening wear.
Twenty-somethings and Thirty-somethings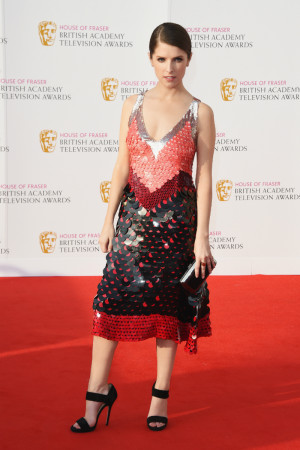 American actress Anna Kendrick, 30, was a little more daring in choice, opting for a bias-cut gown from Altuzarra with a plunging neckline trimmed in metallic sequins that ran into a fishtale-like design of multi-tonal miniature and oversized disc sequins that hung beautifully.
The style totally suited someone a little older than Game of Throne's star Maisie's dress, the plunging neckline and midi-length skirt are certainly more mature. Kendrick's slicked-back hair and simple black accessories work perfectly leaving all the focus on the dress.
Again, the option to move away from floor-length is refreshing and this dress would also look amazing with simple black leather sandals as the movement in the dress is all captured in the sequins. From the metallic details at the top to the water-slicked looking red detailing at the hem, this is every inch a mature choice but with a few risky details that could totally be emulated for your next wedding or party.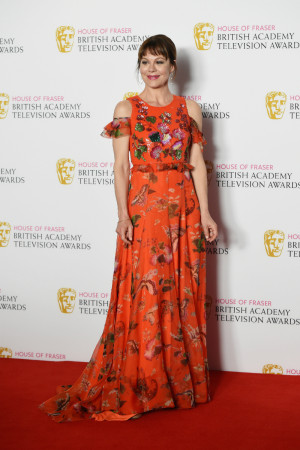 Forty-somethings and Fifty-somethings
Helen McCrory, 47, looked incredible in a vibrant, tangerine embroidered gown by Andrew GN.
Despite ticking all the boxes for this summer's biggest trend of OTT indulgence and lavish print, McCrory looks the epitome of sophisticated. The rainbow sequin panelling on the bust tapers into a loose printed silk gown that looks surprisingly subtle, and the sheer silk shoulder details really add a more romantic element to the top of the dress.
The Peaky Blinder's actresses make up and hair are kept to a minimum with a light touch of eyeliner and a coral red lip with dewy skin, this is a look that can and should be tried out all summer long.
The trick is to find matt sequins that sit mutely without too much fuss and allow you to have fun with colour with feeling over the top.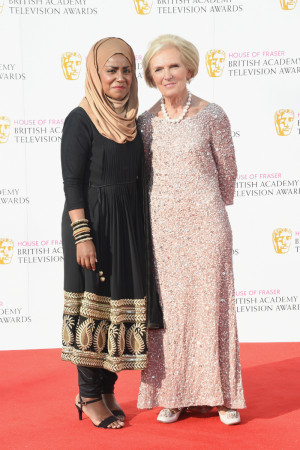 Over 60s
Elegant style icons don't get better than the inimitable baking doyenne Mary Berry, 81, who proves that you can wear any look at any age.
Famous for always styling herself, Berry selected a beautiful and elegant maxi sequin gown with long sleeves for last night's awards.
With nothing but her signature pearls as accessories the pale blush gown was all she needed to stand out.
The scooped boat neckline is a very flattering cut that never dips too low but opens up the shoulders and decolletage without revealing anything.
Whilst it might have appeared to be a heavy choice for such a hot day, the silk lining and light colour were perfect choices for the evening.