It's warming up and starting to feel like summer so why not give your make-up bag a bit of a seasonal refresh? Take a look at the 'bright, light and bronzed' essentials shopping list for sunshine ready skin.
Fake it to make it
If you want sun-kissed skin in the safest way possible, you need to fake it – there are some great natural looking fake-tan products available.
Bondi Sands natural tan makes you look like you have spent days at the beach sipping cocktails. It's a quick drying lotion that gives you an immediate natural looking tan. This is infused with Aloe and Coconut so it leaves your skin feeling soft, with a longer lasting tan.
Looking for something more gradual? Try the He-Shi Day to Day Gradual Tan. Not only will this extend the life of your summer tan, but it is a moisturiser and a self-tanner all in one. This product evens out your skin tone and gradually builds a soft bronze tone to your skin.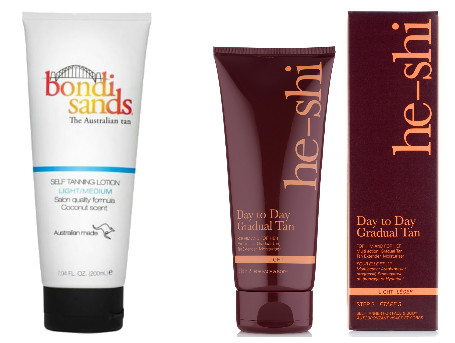 Silky Smooth
Getting your legs out of tights for the first time in summer can be daunting, but just go for it. If its hair removal you need, reach for the Gillette Venus Swirl Flexiball Women's Razor - which not only has a moisturising strip for easy glide, but a flexible head that is designed to hug the contours of your body. This is perfect for the knees, and ankles.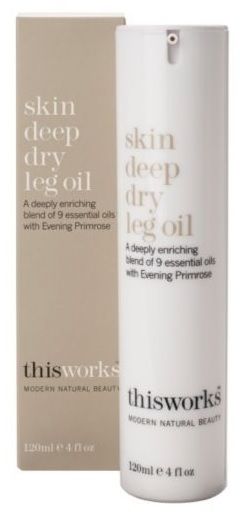 Moisture rich
Scaly winter legs need all the moisture they can get and the This Works Skin Deep Dry Leg Oil is the perfect way to enrich the skin and heal cracked, dry, rough skin. Dry to the touch and doesn't transfer onto your clothes, this 100% natural blend of 16 different oils will leave your limbs feeling nice and smooth.
Bronzed and ready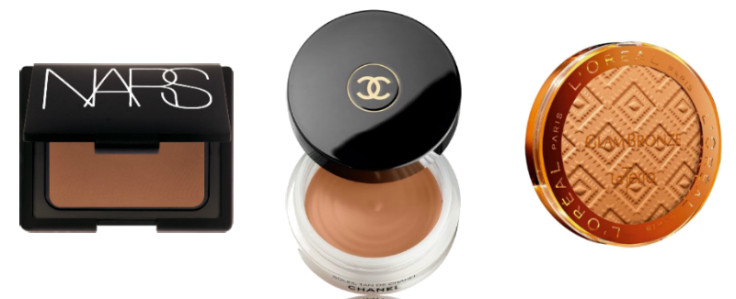 Increase your summer glow with a matte bronzer that will add a shimmer without going overboard. Apply lightly in any areas that the sun naturally hits your face; namely cheeks, forehead and nose. This Loreal Paris Glam bronzer has a perfect matte formula and will give a soft looking tan to the skin.
If you are looking for something more intense, pick up the cult Nars Laguna Bronzer which is packed with pigment and warmth. And for the ultimate in natural looking bronzers, the Chanel Tan De Soleil is a cream product that can be used above or underneath foundation. Worked into the skin, this give a gorgeous natural looking bronze to the skin.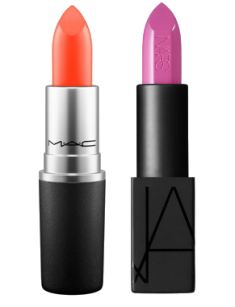 Lip Service
Nothing screams summer like bright lips. Pinks and oranges all come out to play at this time of year, complementing tanned skin beautifully.
The classic MAC lipstick in Morange is one of the must-have amplified formulas that is long lasting and flatters all skin tones. For a bright pink the Nars Audacious lipstick in Michiyo. The highly pigmented colours have a satin finish and are really comfortable to wear all day.
Summer at your fingertips
Nails are sometimes forgotten but they are the easiest way to update your look from winter to summer. Play with fun bright colours and finish off any outfit to get some sunshine in your life. My all-time favourite summer colour is Essie's Complete Salon Manicure polish in Meet Me At Sunset for the ultimate orange toned red. Why not try Maybelline long lasting Superstay varnish in Bubble Gum and Sally Hansen nail colour in Calypso Blue for a true flash of flouro?