Baghdad mall attack: Police take control of shopping mall after gunmen detonate suicide vests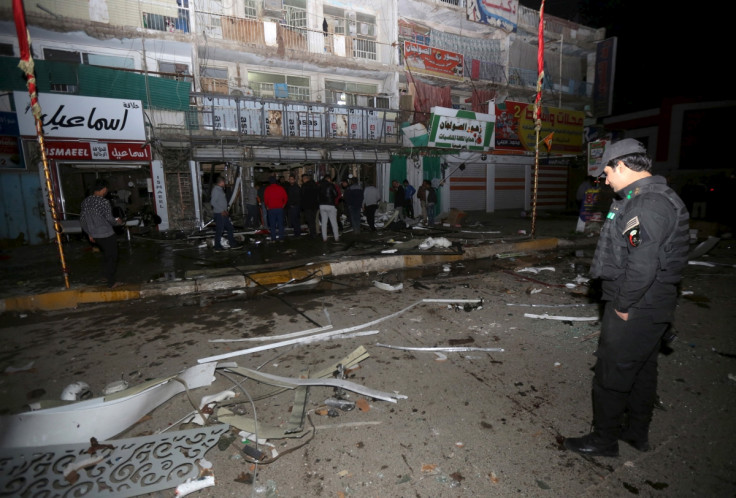 Iraqi police have taken control of a shopping mall after gunmen entered the Jawaher mall in the predominantly Shiite district of Baghdad Jadida. A total of 18 people are believed to have died in the mall and a separate car bomb attack.
The Islamic State (Isis) has claimed responsibility for the horrific attack that also wounded 40 others. Two bombs also went off in the eastern town of Muqdadiya, killing at least 20 people and wounding another 50. Another blast in the south-eastern Baghdad suburb killed seven people
Daesh militants said it had targeted a gathering of "rejectionist heathens", a derogatory term for Shi'ite Muslims. The attacks on Monday has left the highest death toll in three months, which Interior Ministry spokesman Brigadier General Saad Maan blamed on a "terrorist group after they suffered heavy losses by security forces." He however did not name Daesh.
The Iraqi government said it had taken control of the western city of Ramadi from the hardline Sunni militants. The government has also successfully pushed them back in other areas in Iraq.
In the car bomb blast near the Jawaher mall, seven people, including two policemen were killed. Five more people were shot dead by the gunmen who had stormed the mall. The gunmen later killed six others when they detonated their explosive vests, the sources claim.
Iraqi police regained control of the mall and a senior security official told state television that there were no hostages, as reported by earlier news organisations. "The security forces are at the scene and managed to recover the wounded. The situation is under control," Maan said.
Separately, seven people were killed and more than 15 wounded when a suicide bomber drove a car through a commercial street in the Sunni district of Nahrawan. Earlier on Monday, three people were killed and eight injured when a car bomb went off near a restaurant in Baquba, about 40 miles northeast of Baghdad.
The town of Muqdadiya, saw two bomb explosions in an area frequented by Shi'ite militia fighters. The bombs killed 20 people and wounded at least 50. The first explosion was by a suicide bomber who detonated his vest inside a casino while a car bomb outside the building was triggered as medics and civilians rushed to the site after the first blast.
A curfew has been imposed in the Diyala province, where the towns of Mugdadiya and Baquba are located.
© Copyright IBTimes 2023. All rights reserved.