Isis deputy leader Assi Ali Mohammed Nasser al-Obeidi 'killed in Iraqi air strike'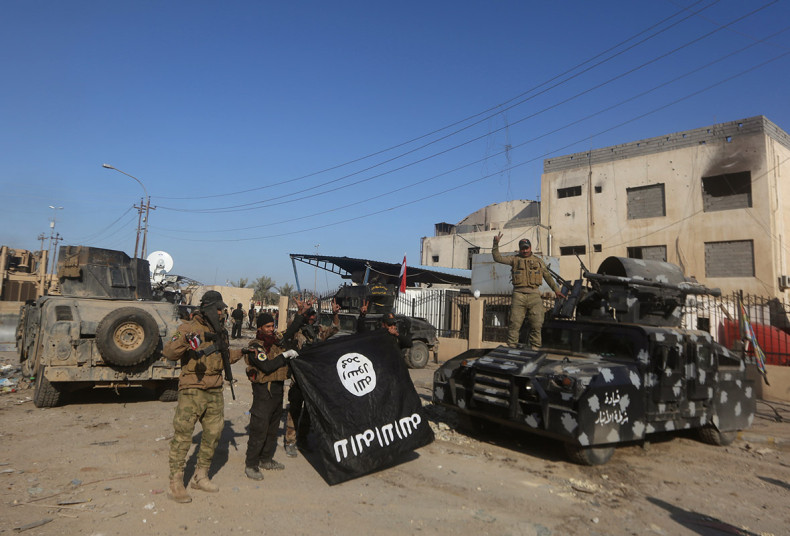 The right-hand man of Islamic State (Isis) leader Abu Bakr al-Baghdadi was killed during an Iraqi air strike on the city of Barwana, according to the Iraqi military. Assi Ali Mohammed Nasser al-Obeidi had served in Saddam Hussein's Republican Guard and was believed to be Baghdadi's commander in Iraq.
Another IS (Daesh, Isil) senior commander, Abu Mohammed al-Adnani, earmarked as the next leader of the jihadist group, is reported to have been killed after losing "a large amount of blood" in a separate Iraqi strike on Barwana on 5 January.
The Iraqi Defence Ministry announced: "Isil spokesman Abu Mohammad al-Adnani was killed during the terrorist group's offensive at the town of Barwani in Iraq's Western territories." However, the extremist group has yet to make an official statement on Adnani's death.
Obeidi was known to operate on IS missions in western Iraq and in east Syria. He is said to have served as a brigade commander in the special forces of the Republican Guard under Saddam Hussein. He was captured and imprisoned in Abu Ghraib jail but escaped in 2013.
The slain Islamic extremist was also a former prisoner in Camp Bucca, a spokesman of the Iraqi Joint Operations Command, Colonel Mohammed Ibrahim, told CNN. It was at Camp Bucca prison that Obeidi first met with Baghdadi.
Both Barwana strikes, just east of Haditha and 145km (90 miles) north west of Ramadi in Anbar province, were carried out by the Iraqi air force, which is part of the US-led coalition against IS.
Colonel Steve Warren said 10 senior leaders operating in both Iraq and Syria, "including several external attack planners", with plans to attack Western targets, had been killed in air strikes. One of the leaders killed was Charaffe al Mouadan, an operative closely linked to the ringleader of the November 2015 attacks in Paris, a spokesman for the coalition said.
Ramadi, the capital of Anbar province, the first major success for Iraq's army since it was taken by IS 18 months ago, is in the process of having bombs cleared that were laid by the extremist group. Militant extremist fighters are holed up in a 10km (six mile) stretch east towards Husaiba al-Sharqiya using agricultural lands to evade detection, security sources said.