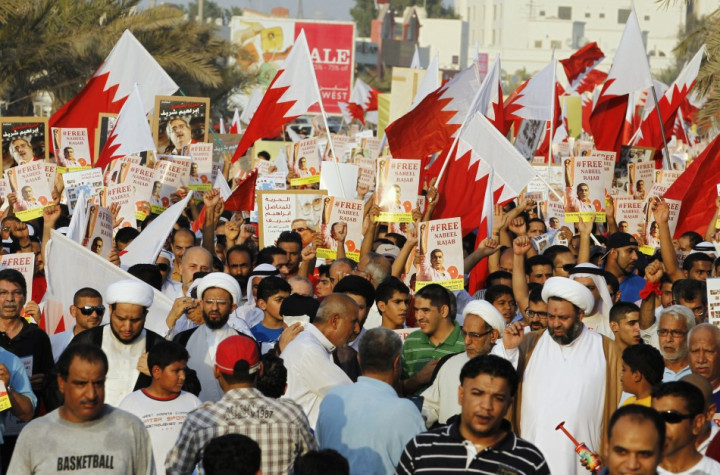 New York-based Human Rights Watch has told Bahrain that it should immediately release jailed pro-democracy leaders after accepting the bulk of UN reform recommendations.
Bahrain said it accepted 90 percent of reforms urged by the UN Human Rights Council (HRC) during the 21st session of the council in Geneva. More than 100 NGOs, including Index on Censorship and Amnesty International, pressed for the reforms to be implemented.
A number of UN member countries have also called on Bahrain to set a timeframe to carry out recommendations by the Bahrain Independent Commission of Inquiry (BICI).
"Bahrain's acceptance of most UPR [the UN's Universal Periodic Review] recommendations needs to be quickly followed by releasing leaders of peaceful protests, holding accountable high officials responsible for policies of torture, and adopting broader reforms to uphold human rights," said Joe Stork, deputy Middle East director at Human Rights Watch.
"The government has been claiming for months that it accepts the recommendations of the Bahrain Independent Commission of Inquiry but continues to stall on the core issues and to deny that political detainees are still in Bahraini jails."
During the Geneva session, Bahrain's foreign minister, Sheikh Khalid bin Ahmed al-Khalifa, said that the government was ready "to fully accept 145 [out of 176 recommendations] and partially accept 13 more".
He added that the Bahraini government had undertaken "unprecedented reforms" such as the creation of a special unit to investigate abuses by security services. However, he accused pro-democracy activists of fuelling "the flames of extremism and violence".
Wrongful deaths and torture
The accepted recommendations include several that call on the government to hold security forces accountable for human rights violations, such as wrongful deaths and torture.
Others call for the immediate release of prisoners such as prominent human rights defenders Nabeel Rajab and Abdulhadi Al-Khawaja, convicted "solely for exercising their rights to peaceful assembly and free speech during pro-democracy demonstrations in February and March 2011," said Human Rights Watch.
The Bahraini government has continued to jail people for taking part in peaceful protests.
Earlier in September, an appeals court upheld jail sentences against 13 of the country's most prominent political and human rights activists, including Abudlhadi al-Khawaja, founder of the Bahrain Centre for Human Rights.
In August, Rajab was sentenced to three years in prison for inciting and participating in protests against the Al-Khalifa monarchy.
"The Bahraini government's failure to carry out key recommendations of the BICI report raises concerns it won't fulfill the UPR recommendations either," Stork said.
"Bahrain should take this opportunity to free people convicted for engaging in free speech and peaceful assembly, hold accountable officials of all ranks responsible for abuses, and give international rights groups access to visit Bahrain without unnecessary restrictions."