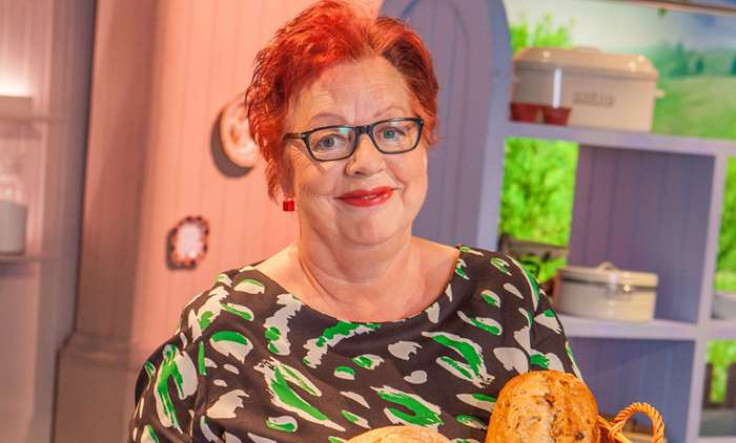 When offered an extra slice of cake – it's impolite to refuse. So, as there is another show dedicated to the Great British Bake Off, of course we're going to watch it.
Jo Brand returns alongside a panel of celebrity Bake Off fans to reflect on the shenanigans and dramatic events – in the latest series – including all the spillages and 'moist' innuendos.
With a sprinkling of comic flair, Brand shines a spotlight on the best, the worst, and the triflingly disappointing bakes on the BBC1 spin-off show, The Great British Bake Off: An Extra Slice.
There will also be an interview with the first person who leaves the tent on each episode.
Lee, a 67-year-old retired builder who started baking in 1984 after injuring his back playing cricket, will be the first one to face a grilling from Brand. Unfortunately, he couldn't forge his domestic passion into a glittering career and so was the first one to go on Wednesday night's (24 August) episode, much to viewers' dismay.
One user wrote on Twitter: "Just saw my Bake Off sweepstake pick, Lee, was booted off last night. Sigh... #GBBO" as another even suggested the show was fixed, claiming: "Lee was so cute can't believe it #GBBO is fixed". So we're sure Brand will have a lot to discuss over a generous slice of Victoria sponge.
A few familiar faces are set to join the comedian on the 9pm episode – along with baking experts and GBBO fans who will give the episode a doughy, informative feel.
The audience are invited to pipe up and are challenged to bring a creation from home – (nope, no M&S fake-bakes are allowed) and exclusive, previously unseen snippets from the main show will also be featured.
Watch The Great British Bake Off: An Extra Slice on BBC2 tonight at 9pm.