Remembrance ceremonies are being held on Indonesia's resort island of Bali to mark the tenth anniversary of the deadly bombings that killed 202 people.
The incident took place when two suicide bombers belonging to the al-Qaida-linked militant group Jemaah Islamiah struck at two night clubs in the Kuta tourist district, Paddy's Irish Bar and the Sari Club, on 12 October, 2002.
The victims belonged to 21 nations and included 88 Australians, 24 Britons, seven Americans and two Canadians. Up to 38 Indonesians were also killed in the attacks.
Survivors and victims' families prayed for their loved ones at a poignant memorial service at the Garuda Wisnu Kencana (GWK) cultural park in Jimbaran. Thousands of security personnel stood on high alert as the Bali police warned of a possible threat to visiting dignitaries.
"We are united against terrorism and refuse to be intimidated even when confronted by great loss," said Chaplain Ian Whitley in his opening remarks.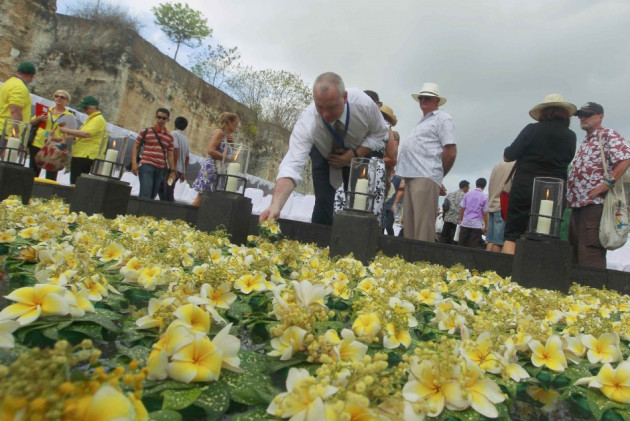 Australian Prime Minister Julia Gillard, former prime minister John Howard and opposition leader Tony Abbott are participating in the memorial ceremonies in Jimbaran.
"On September 11, terrorists attacked the great symbols of American prestige. Here in Bali, they attacked our people and, through them, sought to overwhelm our values," said Gillard.
"Here on these bustling streets, they inflicted searing pain and grief that will never end. But even as the debris fell, it was obvious the attack on our sense of ourselves - as Australians, as human beings - had failed."
Indonesian Foreign Minister Marty Natalegawa said: "The terrorists sought not only to kill and maim, their attack was nothing less than an assault on humanity."
Memorial services are also being held across Australia including Sydney, Perth, Adelaide and Melbourne.