B&O has launched three new wireless speakers claiming to be the first to offer high-end digital sound - but it's not cheap.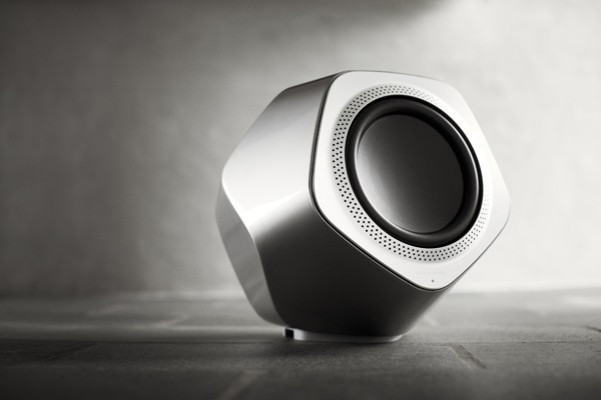 Launched at what is described as an "inflection point" in wireless speaker technology, Danish high-end audio-visual manufacturer Bang & Olufsen (B&O) has unveiled what it calls its "Immaculate Wireless Sound" concept bringing a level of audio quality to its new range of wireless speakers which was previously only ever available through wired speakers.
B&O has for the first time in its 88-year history launched three new speakers at once, highlighting their strong move into the wireless speaker market.
The three new speakers are: the BeoLab 17 - a compact speaker which can be wall-mounted or placed on a shelf or even on the floor; the BeoLab 18 - an update to the company's iconic BeoLab 21 column speaker which can again be place on the floor or wall-mounted; and the BeoLab 19 - a wireless sub-woofer which a unique dodecahedron shape.
Robust wireless
Lars Fredsgaard, speaker category director at Bang & Olufsen said: "These new speakers are at the vanguard of a new era of high-end sound. Until now, speakers with this level of performance had to be wired. Our latest launch uses a robust wireless standard with enough bandwidth and channels to deliver a listening experience the way the artist intended it. Upgrading to premium sound - without downgrading your décor - is now available in three ways."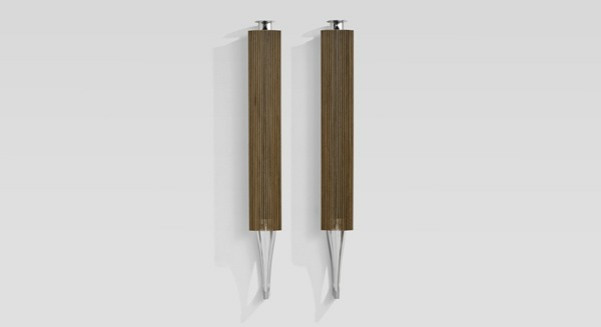 The speakers can be used as pairs to create stereo sound or as part of a surround sound system. The speakers will work with the company's BeoVision 11 televisions (which cost from £5,250) and which from today will be shipping with the necessary built-in wireless transmitter.
Expensive
Older B&O television owners will still be able to enjoy wireless sound by purchasing a new wireless transmitter which B&O will sell separately. While this will work with televisions from other manufacturers, if you want to create a surround sound system, you will need a B&O television.
The speakers however are not cheap.
A pair of BeoLab 17 speakers will set you back £2,590 while a pair of the BeoLab 18 audio column speakers cost from £3,990. The BeoLab 19 sub-woofer will set you back £2,195. All three will be going on sale in November in Bang & Olufsen retail stores globally.
B&O and WiSA
Wireless speakers with high quality sound have long been sought by consumers but thus far manufacturers' attempts to provide this have been severely hindered by the technology available to them.
In a bid to solve this problem, the Wireless Speaker and Audio (WiSA) association was formed to create a single standard to allow all your home electronic equipment communicate with wireless speakers.
The three new wireless speakers from B&O represent the standard bearers of this new standard and president of WiSA Jim Venable explained at the launch in London that the wireless speaker industry was now at an "market inflection point."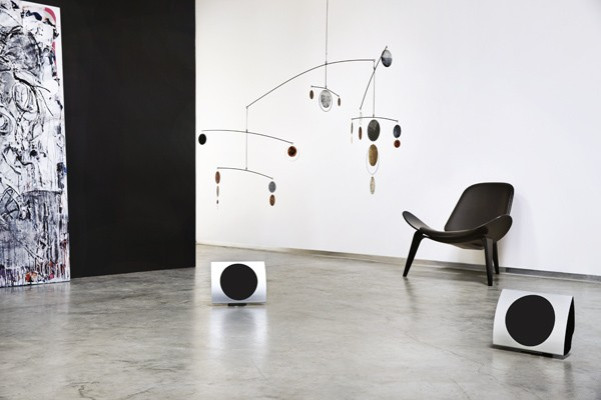 He said that as TVs got ever-thinner the sound they produced was getting worse and therefore most people would be looking to purchase additional speakers but thus far the wireless solutions out there were just not good enough.
Crowded
The problem has been that products currently on the market use the crowded 2.4GHz wireless band which uses the same frequency as many other household devices such as home Wi-Fi networks, microwaves, baby monitors and cordless phones.
The new products from B&O work on the far less crowded 5GHz band.
As well as working with B&O, WiSA is working with a number of other manufactuers including Pioneer and Sharp and it will be hoping that the audio fidelity created by B&O's new wireless speakers will trickle down to the mass market sector soon.