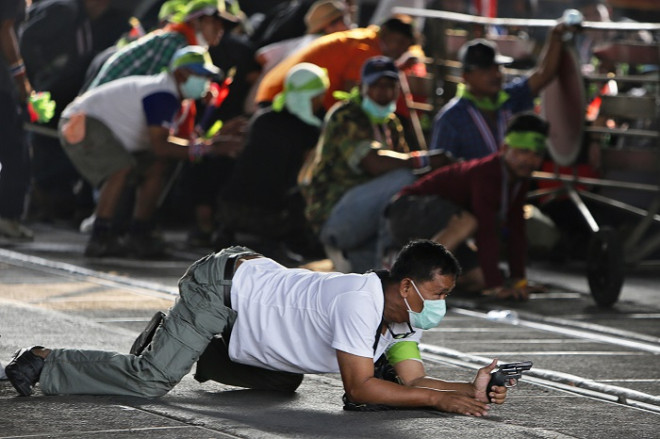 As the latest clashes in Bangkok leave at least three people dead and dozens of police and anti-government protesters injured, IBTimesUK looks into the most violent days that have rocked Thailand's capital since anti-government protests started in November.
Demonstrators took to the streets at the end of an eight-year dispute that pitted Bangkok's middle class and the royalist establishment against the supporters of Prime Minister Yingluck Shinawatra and her brother, ousted premier Thaksin Shinawatra, who was kicked out in 2006.
Yingluck called a snap election in response to the protests. The demonstrators, however, want the government replaced by an unelected "people's council" to reform the political system.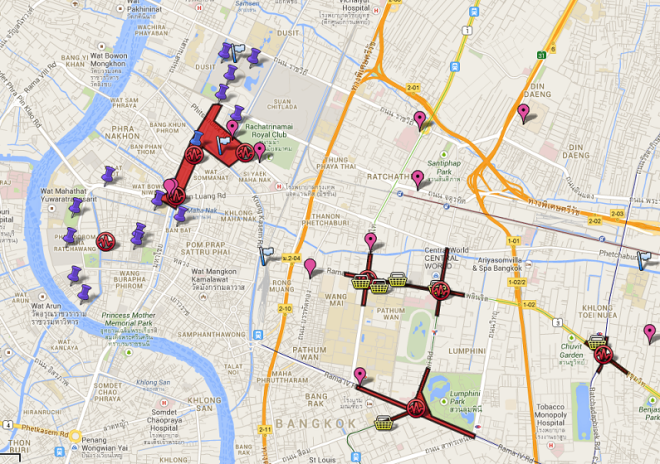 25 November Hundreds of protesters forced their way into the finance ministry, while thousands marched to various government buildings across Bangkok shouting "Get out!". It signalled a step-up in the protest campaign.
26 December Protesters clashed with police at the Thai-Japan youth stadium in Bangkok where election commissioners were registering candidates for the snap elections in February. At least three officers were injured and four election commissioners had to leave the stadium in a helicopter.
28 December A demonstrator was shot dead and four wounded in an assault on 100 protesters camped out in tents around the walls of Shinawatra's offices. It was one of several rally sites around the capital.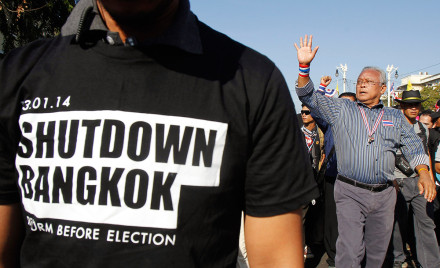 13 January, 2014 Anti-government protesters rallied across the capital as part of the "Bangkok Shutdown".
22 January Britain's Foreign and Commonwealth Office told all tourists travelling in Thailand to avoid protest action. The Thai government issued a 60-day state of emergencyin the city and surrounding areas.
26 January Opposition leader Suthin Taratin shot dead. Flag-waving protesters forced the closure of 34 polling stations.
1 February At least five people injured by gunfire in Bangkok.
Demonstrators were blockading a building where ballot papers were being stored when firearms were discharged into the crowd.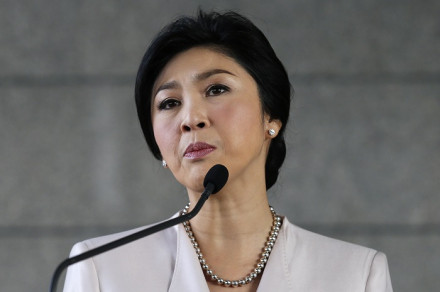 2 February Protesters disrupted the general election, preventing voting in parts of Bangkok and across the south of the country. The protests prevented voting from taking place in 438 of Bangkok's 6,671 polling stations, with no voting taking place at all in nine southern provinces.
18 February Violent clashes left at least three people dead and more than 50 injured.