A massive fire has destroyed one of Bangladesh's largest garment factories, which supplies major Western brands such as Gap and Walmart, after a group of angry workers torched the facility in response to rumours that a colleague died in a police shooting.
According to authorities, a number of workers set fire to their own factory, a ten-storey Standard Group building at Gazipur, 40 km from the capital, Dhaka, even though police officials have dismissed the shooting claim as 'baseless'.
"We are investigating to find out the reason for this heinous act," said Mohammad Kamruzzaman, the officer in charge of the Joydevpur police station that guards the area, according to a number media reports.
The rumoured shooting reportedly occured at a road-block demonstration against the factory by workers, as police attempted to break up the crowds.
Garment manufacturing in Bangladesh results in $22bn (£13.5bn, €16.1bn) a year as the government grants subsidies and tax concessions for Western countries.
Over four million people, mostly women, work in Bangladesh's clothing sector and work for an average monthly salary of $38.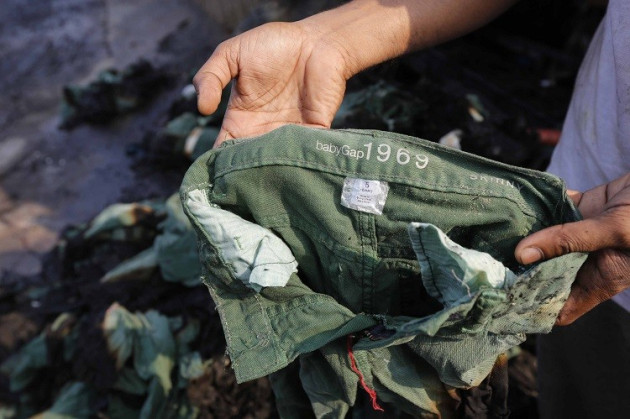 According to the factory's owner, Mosharraf Hossain, as many as 18,000 people worked at the factory, meaning that they are now at risk of losing their jobs.
"We are still struggling to control the flames," fire official Mahbubur Rahman told the local press.
He added that 22 fire service and civil defence units from Dhaka and nearby areas scrambled to fight the fire and there are no official reports of causalities yet.
However, the factory's owner said the workers and himself had left the building by 11.00pm, shortly before the fire started.
According to pictures taken by Reuters, the debris from the fire shows scorched garments that bore major brand names such as Gap, Walmart, Marks and Spencer and Uniqlo.