Tofa and Tahura, conjoined twins born with their spine and rectum connected, underwent a successful surgery on Tuesday (1 August) at Bangladesh's largest hospital situated in capital Dhaka.
The 10-month-old girls were in a stable condition after a gruelling nine-hour surgery performed by at least two dozen doctors, paediatric surgeon Abdul Hanis said.
"It is the first time we have successfully separated critically conjoined twins in Bangladesh," Hanif of Dhaka Medical College Hospital told AFP.
"It's a groundbreaking operation in our medical history," he said, adding the procedure was very complex and the twins would have to undergo other procedures to restructure their internal organs.
While the surgery was "100 percent successful", the babies would have to remain in intensive care for quite some time, another doctor Shahnoor Islam said.
The survival rate of conjoined twins in Bangladesh is very low, with most failing to live beyond infancy, the doctors said. They recalled the case of two brothers connected at the torso who died in 2016 after being abandoned by their parents at the same hospital.
Tofa and Tahura's mother, Shahida Begum, told AFP that she could not express in words how happy she was. "I held my daughters to feed them. They were responding very spontaneously," Begum said.
"My five-year-old son is very excited knowing he might now be able to play with his sisters. He cried to go inside the intensive care unit to see them but the doctors won't allow him," she added.
What are conjoined twins?
Conjoined or Siamese twins as they are also called develop from one fertilised egg and are generally identical and always of the same sex. The probability of a woman having Siamese twins ranges from 1 in 49,000 births to 1 in 189,000 births, with a somewhat higher frequency in Southeast Asia and Africa.
Conjoined twins develop when the fertilised egg does not fully separate, that is, the developing embryo starts to divide into identical twins during the first few weeks after conception, but stops before the process is complete. The partially separated egg develops into a conjoined foetus.
The surgical separation of conjoined twins is a very complex and delicate procedure.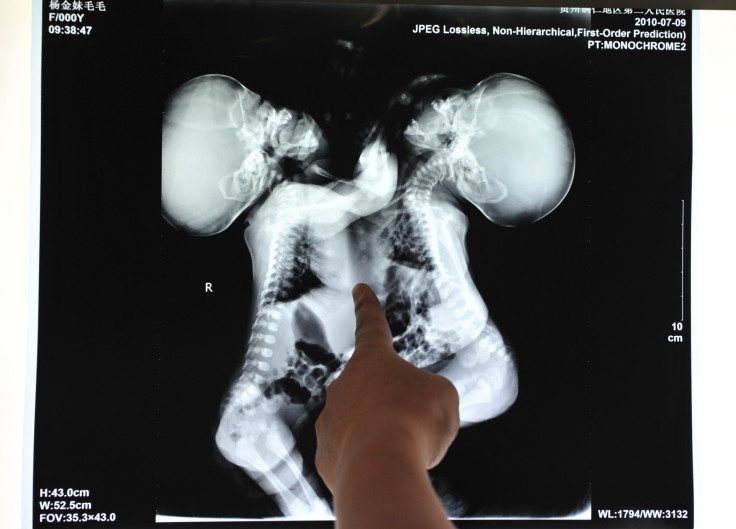 More twins in line to get separated in Dhaka
There are a number of conjoined twins in Dhaka awaiting the complicated medical procedure, including one-year-old sisters joined at the brain. Doctors are seeking the advice of medical experts from across the world as they prepare for their next operation.