Philadelphia doctors separate twin girls joined at the head in a rare surgery
The Children's Hospital of Philadelphia said that the girls were born via C-section and weighed about 2 pounds each.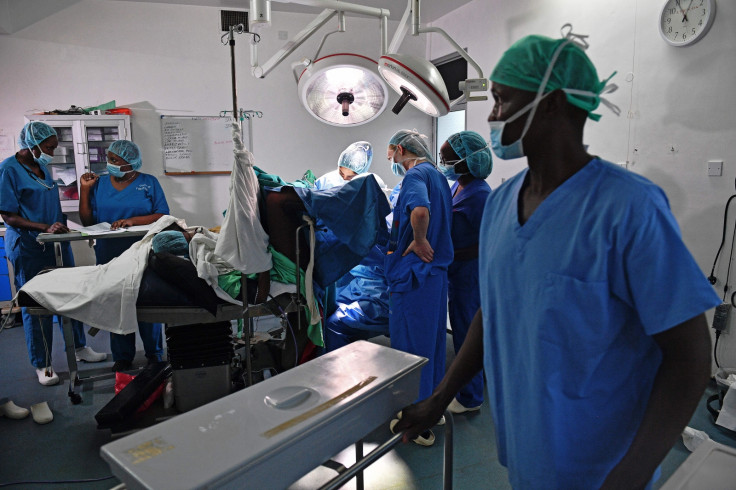 Erin and Abby, the conjoined twins from North Carolina born with their heads connected, underwent a successful surgery at a Philadelphia hospital on 6 June.
Doctors at the Children's Hospital of Philadelphia in southeastern Pennsylvania separated the 10-month-old baby girls following an 11-hour surgery, the hospital said in a statement on Tuesday (13 June). A team of 30 doctors, nurses and other medical personnel were part of the complex procedure.
The 10-week premature babies, each weighing about two pounds, were born through C-section in July 2016.
"Separating conjoined twins is a very complex surgery followed by a long and complicated recovery, but we are very hopeful for a positive outcome," Jesse Taylor, a plastic surgeon who co-led the operation, said.
"Erin and Abby are now recovering in our Pediatric Intensive Care Unit under close monitoring by our expert teams."
Riley and Heather Delaney, the girls' parents, learned that they were going to have conjoined babies early last year when Heather was about 11 weeks pregnant. The doctors then started working on a plan to try and separate the two girls.
According to the hospital, the doctors used colour-coded equipment for the surgery to be able to identify which twin they were operating on.
In the past 60 years, the medical facility has reportedly separated around 22 conjoined twins, but this was their first on craniopagus twins - babies joined at the head.
The hospital said the baby girls are likely to undergo additional surgeries before being discharged later this year.
Heather Delaney said in a statement from the hospital that when they go home, it's going to be a big party. "Welcome home, baby shower, first birthday."
What are Craniopagus twins?
According to University of Maryland Medical Center, an embryo splits into two in case of identical twins, but with conjoined twins, the embryo does not separate completely.
Conjoined twins are rare and occur once in about every 200,000 births in the US. Of these, Craniopagus twins - those connected at the head - are the rarest.
Craniopagus twins account to about 2% of conjoined twins born in the US, according to data from the Maryland medical center.
© Copyright IBTimes 2023. All rights reserved.