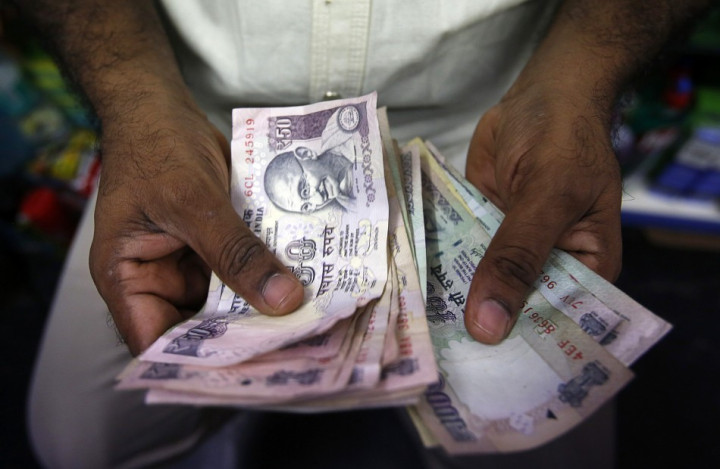 Bank of America has said that a weak rupee would boost acquisitions in India by US companies as they are in search of a cheaper alternative to China.
Kaku Nakhate, Bank of America's country head in India, told Bloomberg in an interview that the rupee's recent fall would lure overseas firms to invest in Asia's third-largest economy. The US-headquartered bank is one of the top takeover advisors in the country.
"US companies are looking for an alternative base in Asia outside China and India fits the bill," said Nakhate.
"We are getting many enquiries from them. They want stability of rules in areas including land acquisition and taxes."
China, the world's most populated country, had been attracting global firms due to its cheap labour and material costs. However, recent amendments to the country's labour laws and tough regulations for foreign firms have reduced the country's competitiveness to attract foreign capital.
China's higher costs are prompting many labour-intensive manufacturers to look for alternatives such as India, according to S Gopalakrishnan, president of the Confederation of Indian Industry.
Fall in Rupee
The Indian currency plunged to an all-time low of 68.80 against the US dollar in August, as foreign investors retreated due to fears of the US stimulus tapering. It has fallen 16% against the US dollar in the past 12 months, making it one of worst performing major currencies in Asia.
Nevertheless, promises by newly-appointed Reserve Bank of India head, Raghuram Rajan, and a delay in the US stimulus tapering have strengthened the currency. It rose 0.65% against the dollar on 4 October and closed at 61.44.
The currency's weakness will add to the competitiveness of India to attract foreigners as major Asian rivals such as China and Bangladesh is suffering a setback.
The cost of production in China has steadily been increasing, while Bangladesh is suffering from non-compliance issues after the collapse of the eight-storey Rana Plaza building on 24 April, killing more than 1,100 people.
Call to Avoid Red Tape
India is notorious for its bureaucratic delays and companies there are facing more red tape than in Zimbabwe and Haiti, according to the World Economic Forum that ranked the country 104 in its Global Competitiveness Index for burdensome bureaucracy. China is ranked 14 in the index.
Steelmaker ArcelorMittal and Posco had to scrap $11.7bn (£7.3bn, €8.6bn) worth of projects in India due to delays in getting mining rights.
In a case that harmed its reputation as in investor-friendly nation, India had also sought from Vodafone about $2.2bn in taxes after the telecom company purchased Hutchison Whampoa's business in the country. The country's top court dismissed the government's case and ruled in favour of Vodafone.
Sanofi is also engaged in a legal battle with the government after tax authorities asked the French drugmaker to pay dues in connection with its acquisition of India-based Shantha Biotechnics.
India has to ease rules and reduce bureaucratic delays in order to benefit from the currency's weakness, Vikas Halan, analyst at Moody's, told Bloomberg.