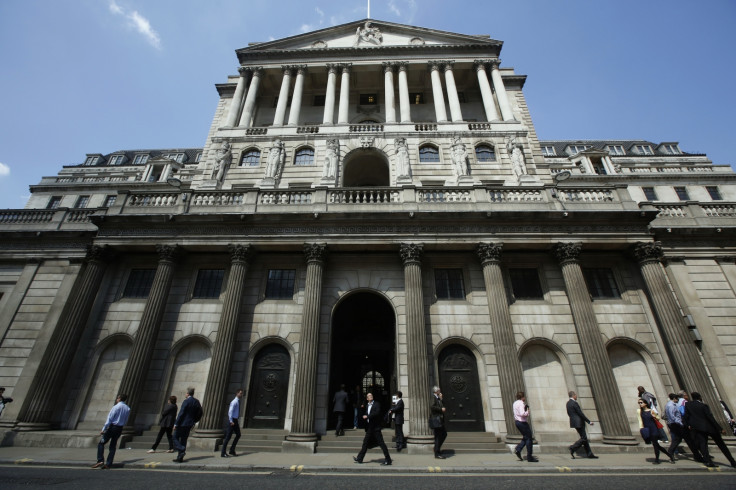 The Bank of England held the UK's benchmark interest rate at 0.25%, at the conclusion of its latest Monetary Policy Committee (MPC) meeting on Thursday (15 December).
The benchmark rate had been stable at 0.5% from March 2009 to August 2016, when the MPC decided to reduce it by 25 basis points that month following dire survey data in the wake of the Brexit vote.
The holding pattern, which was in line with market expectations, was supplemented yet again by a decision to maintain the central bank's asset purchase programme at £435bn ($543bn).
The Term Funding Scheme – instituted in August to reinforce the pass-through of the cut in interest rate and the purchase of up to £10bn in UK corporate bonds – was also maintained.
The MPC said: "Earlier in the year, the Committee noted that the path of monetary policy following the referendum on EU membership would depend on the evolution of the prospects for demand, supply, the exchange rate, and therefore inflation. This remains the case.
"Monetary policy can respond, in either direction, to changes to the economic outlook as they unfold to ensure a sustainable return of inflation to the 2% target."
Economist said UK interest rates could well be held at 0.25% for a while yet. Howard Archer, chief UK economist at IHS Markit, noted: "It currently looks more likely than not to us that the MPC will be keeping monetary policy unchanged for a prolonged period, maybe even out to 2020.
"We believe the Bank of England will be pretty tolerant on the probable appreciable inflation overshoot given the prolonged, highly uncertain outlook that the UK economy is likely to face as the government negotiates the exit from the EU."
Ian Shepherdson, chief economist at Pantheon Macroeconomics, said: "UK growth is expected to slow and the MPC's base case remains that higher inflation will not become embedded into wages and inflation expectations - some measures of which have risen, they noted - so the Bank can continue to look through the inflation spike. We think interest rates will be on hold throughout 2017."