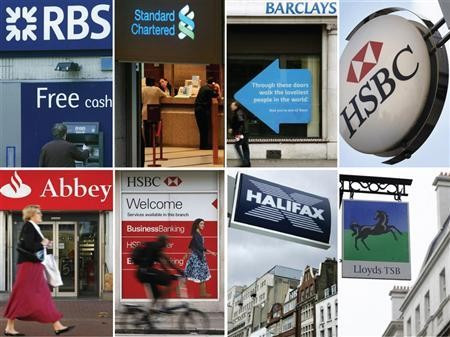 Mortgage approvals hit their highest level in a year during December as the Bank of England's flagship credit easing initiative, the Funding for Lending Scheme, gathered pace.
BoE data shows that mortgage approvals rose to 55,785 in December, up from the previous month's 54,011, beating expectations.
Net mortgage lending rose by its largest amount since April, growing by £1bn ($1.58bn; €1.16bn). Total lending to individuals was up by £1.7bn in December, way ahead of the previous six-month average of £0.5bn.
Consumer credit also defied the six-month average for growth, which is £200m, by rising £600m in December on the month before.
Despite the positive numbers, MPs on the Treasury Select Committee have expressed concern that FLS had a bias towards improving mortgage lending, with not enough affordable finance for small-to-medium sized enterprises (SMEs) being made available.
They told the Treasury and Bank of England to explore this issue and report back.
Under FLS, banks can access discount-rate loans from the Bank of England. The value of these loans is tied to the total amount they lend to smaller firms and individuals.
As the value of their lending to these parts of the economy increases, so does the amount they are able to receive from the central bank in cheap loans.
The aim of the scheme is to stimulate the availability of affordable credit in the UK economy by removing some of the lending risk for banks, because a squeeze on finance is perceived as one of the barriers to a conclusive recovery from the financial crisis.
A survey of lenders conducted by the BoE showed that a surge in lending is expected in the first quarter of 2013.
This could help lift the economy to marginal growth in the first three months of the year, avoiding a triple-dip recession which looms after a -0.3 percent contraction in the fourth quarter, sparked by falling oil production and a stagnant service sector.
---
Follow @shanecroucher