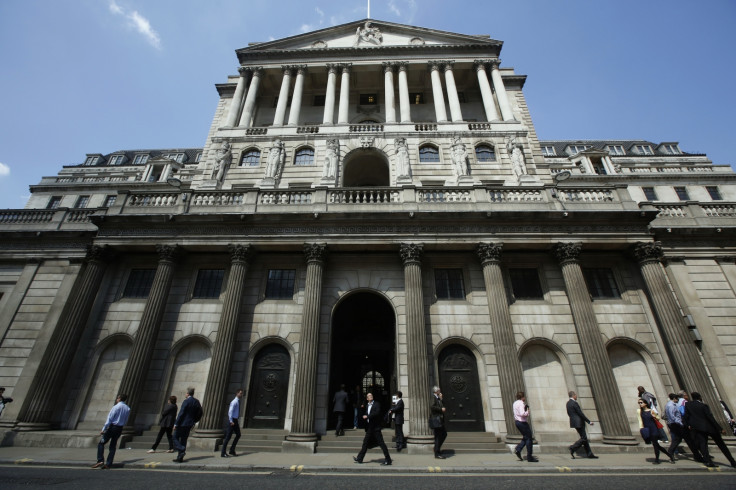 After the Bank of England's Monetary Policy Committee announced it is keeping its interest rate at 0.5%, economists have said they do not expect the Bank to increase the rate until 2016.
Samuel Tombs, senior UK economist at Capital Economics, said he did not expect an increase until the second quarter of 2016.
Tombs said Capital Economics expects the rate, which has been at a record-low of 0.5% for more than six years, to pass its 1% mark by the end of 2016 and he said the Bank will likely increase the rate at the same pace, setting it at 1.5% by the end of 2017.
The chief economist of the British Chamber of Commerce David Kern expected the same, saying that "the financial markets expect official interest rates to remain at their current level until the second quarter of 2016".
Howard Archer, chief UK economist at IHS Global Insight, said that, as consumer activity and housing market activity is picking up point towards a rate hike in the first half of 2016.
"Much will clearly depend on how economic growth, earnings and productivity develop over the coming months, as well as just how quickly inflation moves up later on this year," Archer said.
The Bank is waiting for the UK inflation to increase as well. Inflation turned negative in the year ended April 2015 for the first time since records began, and the Bank wants inflation to go up to its 2% target.
Chris Williams, CEO of online investment company Wealth Horizon said: "Considering the current rate of inflation, it would come as a big surprise if this was not a unanimous vote in favour of keeping rates on hold. Two members voted for a hike in rates at the end of last year but since then the decision has been a no-brainer for the committee."
Economists considered Martin Weale and Ian McCafferty to be only ones on the nine member committee who might have voted in favour of a rate increase, as they did last year.
IHS Global insight said that Andy Haldane was the only member who said a rate cut was as likely as a hike in the coming months but despite deflation and an unexpectedly slow growth in GDP, the Committee is unlikely to trim the interest rate as inflation is expected to edge up in 2015.
The Bank also announced there would be no change in its £375bn ($577.4bn, €509.1bn) Quantitative Easing programme.
The Pound jumped against the US Dollar in anticipation of the announcement, but settled slightly afterwards.