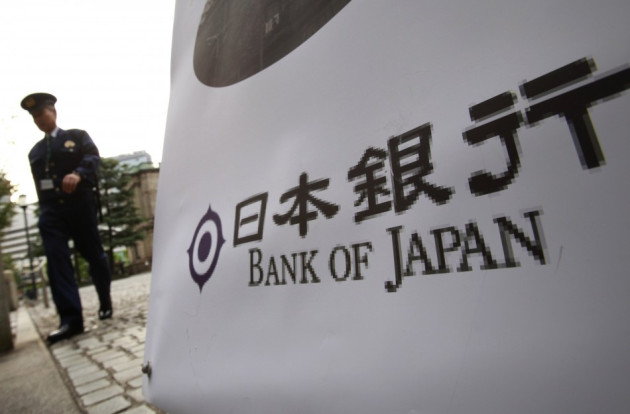 The Bank of Japan (BoJ) has refused to change its monetary policy ahead of the elections in December, despite fears that the country may have eased into recession.
At its policy review meeting, BoJ maintained its asset purchase programme at 91tn yen (£703b). It has also decided to retain its key policy rate, or the unsecured overnight call loan rate, at around zero to 0.1 percent.
The central bank had boosted the asset purchase programme in September and October by 10 and 11tn Yen respectively.
"The BOJ will pursue powerful monetary easing continuously by keeping interest rates virtually at zero and steadily increasing the amount outstanding of its asset-buying program," said the bank.
The central bank acknowledged that Japanese economy is going through a rough patch, as exports and industrial production have slipped due to the slump in overseas demand. It is set to remain weak for the time being and pick up once domestic consumption improves and global economy recovers.
Japanese GDP had shrunk 0.9 percent in the quarter ending September. Exports had dropped 10.3 percent year-on-year in September. Analysts expect economy to contract further in the final quarter of the year pushing the country into recession.
"Japan's economy saw a large contraction in the third quarter and looks set for a second contraction in Q4," said analysts at Capital Economics.
"Output indicators have fallen and improvements in the labour market earlier in the year are likely to begin to unwind, further undermining private sector demand."
Bank of Japan is at the centre of focus as the country goes into elections on 16 December. The current opposition leader Shinzo Abe, who is widely expected to come to take office next, has said that his government will force the central bank to further ease the monetary policy. Abe had even suggested alterations to BoJ law, which could potentially curb the central bank's independence.