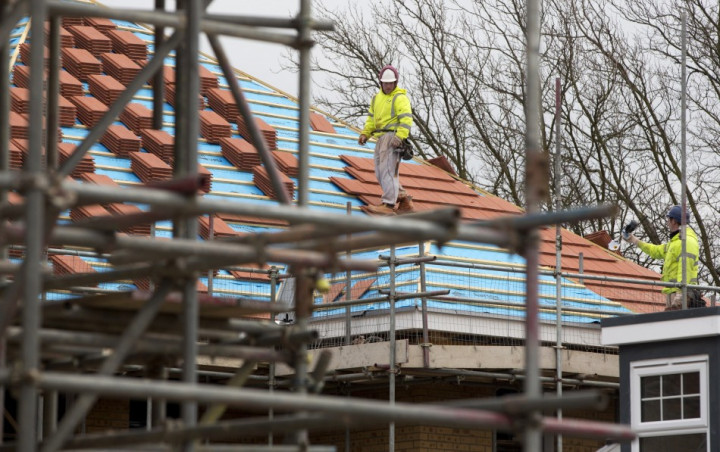 Britain's biggest homebuilder and largest estate agency both insist there is little chance of the Treasury's Help to Buy scheme blowing a new property bubble in the economy, saying instead it will help rebuild the construction industry which has seen output demolished as government austerity and domestic economic weakness swung a wrecking ball through the sector.
A swell in mortgage demand as home loans become more accessible thanks to Help to Buy should precipitate supply as housebuilders rush to meet market needs, though it could be two years before the country sees the full benefit of Chancellor George Osborne's significant Budget announcement - assuming it even has any effect on the willingness and ability of hard-pressed Britons to take out a home loan.
From 2011 to 2012 the construction sector's output crashed by more than 8 percent, with its initial decline in the final three months of 2011 triggering the country's longest double-dip recession since the Second World War.
"If they do the numbers as anticipated, and remember that the last two government schemes have not gone to the volume and speed that was anticipated, this should be a major fillip to housebuilders, mortgage lenders, suppliers and distributors," said Nigel Stockton, financial services director at Countrywide, which owns the UK's largest estate agency network, to IBTimes UK.
Help to Buy is split into two parts. The first, which begins on 1 April, is an equity loan available from the government to those wishing to buy a new house.
Unlike previous similar schemes - FirstBuy and NewBuy - it is available to everyone, not just first-time buyers. The government will lend people 20 percent of the value of a property, which has to be a 'new-build' and worth less than £600,000. The loan will be interest-free for the first five years but must be repaid if the new home is sold by the borrower.
Homebuyers must also be able to front a deposit of 5 percent of the property's total value.
It will run for three years and is an extension of the FirstBuy scheme, designed to make mortgages more affordable. An extra £3.5bn capital investment is being made.
The second strand of Help to Buy, due to start next January, is a mortgage guarantee. Again, homebuyers will need a 5 percent deposit and the upper-price limit will remain at £600,000, but the programme won't be restricted to first-time buyers and will also apply to existing properties.
This part of the scheme sees the government guarantee up to £130bn of home loans at commercial lenders to help bring down the deposit requirement
Osborne and the government hope that this package will be enough to stimulate demand in the housing market - which has already received help from the Bank of England's flagship credit easing effort the Funding for Lending Scheme - and therefore trigger activity in the construction sector.
"It's a supply and demand situation. We as housebuilders respond. If there's a marketplace out there where the buyers want to buy, houses will get built," Steve Roche, group communications director of Persimmon, the UK's biggest homebuilder by market value, told IBTimes UK. "[Help to Buy] increases the level of lending. That should increase the marketplace, but it's not going to all of a sudden, overnight, transform it into a boom situation.
"We certainly haven't seen that with the initiatives to date, both FirstBuy and NewBuy, they've just stimulated the market and kept it going at a sensible level, really."
Rightmove, the UK's leading property search website, said that 97 percent of new build homes and 93 percent of existing ones will qualify for Help to Buy because of the £600,000 cap.
"There is obviously some detail to be worked out which is delaying the start of the Help to Buy scheme for existing homes, but this represents an immediate shot in the arm for the new build industry," said Miles Shipside, Rightmove director and housing market analyst.
"It also effectively gives them an exclusivity period of nine months over existing homes that will give them an upper hand in wrestling buyers away from the resale market into their brand new offerings till the start of 2014."
Blowing a new property bubble?
Help to Buy has been attacked by some as a dangerous measure which could inflate another property bubble similar to the one which burst during the financial crisis and sent house prices crashing, putting many homeowners in negative equity.
Comparisons have been drawn to the sub-prime mortgage crisis in the US, where sizeable home loans were handed out to people who could ill-afford them. The end result was the global financial crisis which is still infecting economies from west to east.
"For individuals and families looking to buy, this scheme will make it easier," said Nick Pearce, director of the Institute for Public Policy (IPPR).
"However, it continues a strategy based on propping up - indeed inflating prices - rather than get additional homes built.
"This suggests that the lessons from the housing bubble that contributed to the financial crisis have not been learnt and that orthodox thinking on housing policy remains entrenched in Whitehall."
There has not been enough housebuilding in the economy to meet with the demand that already exists. In 2012 there were 98,280 housing starts, a fall of 11 percent on the year before.
The consensus among analysts is that just to meet demand 250,000 homes need to be built every year.
On top of this, the Treasury is not ruling out that the scheme will be open to people buying a second home, which could further dampen supply, though the rules say people cannot use it for buy-to-let.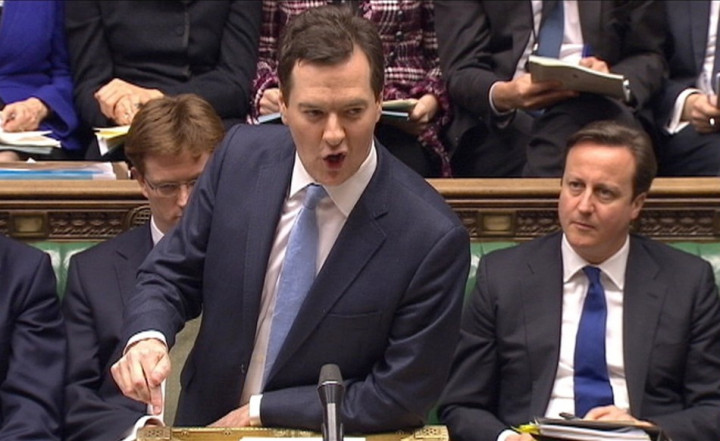 There is clearly slack on the demand side. The number of first-time buyers in 2012 was 40 percent lower than in 2007. The Council of Mortgage Lenders now say that the median age at which a first-time buyer takes their first step on the property ladder is 33, up from 30.
Residential mortgage approvals are running at about half the level they were before the crisis.
Even so, there are questions over whether - irrespective of the threat of a new bubble - demand will even materialise.
FirstBuy and NewBuy, the two schemes which Help to Buy is extending on, have been criticised for failing to live up to expectations after disappointing data showed very few people using them to get on the property ladder.
NewBuy only saw 1,522 housing completions in its first nine months of existence.
Stinging rental costs absorbing the bulk of people's pay packets, stagnant wage growth that continues to be outpaced by price inflation, and cuts to welfare and tax credits, incomes are being squeezed up and down Britain. This makes it extremely hard - impossible, even - for many to save for a 5 percent deposit, let alone anything higher.
"I don't think we're anywhere near creating a bubble, more like a return to normalcy," Countrywide's Stockton said.
Stockton also thinks the banks are operating in a different regulatory environment now, with the ghost of 2008's crisis still haunting them. Help to Buy will make them "slightly less conservative than the conservative that it is at the moment".
"Those weren't my words, but I do think that's a good call. I think 2008 is still too vivid in the banks' memory to start putting out products that stretch people," he said.
Persimmon's Roche said he cannot see a new bubble being created by Help to Buy.
"(Banks') ability to lend is somewhat constrained," he said. "Five years ago, 90-95 percent lending was the norm. It is very, very difficult to obtain at the moment and that's why the government, I feel, has stepped in and are filling that gap, if you like."
Osborne appears to be pinning his hopes on going full-throttle with aid for mortgage-seekers.
He is trying to do as much as he can to stimulate housing supply without actually making any fiscal investment. The chancellor is unable to pull fiscal levers because he has staked his political and economic credibility on a commitment to public sector austerity as a means of erasing the Treasury's deficit.
As such he needs two things to happen from Help to Buy. The first is that mortgage demand is stimulated. The second is that from this comes construction activity to meet the demand.
Neither is guaranteed.
Roche of Persimmon says he expects the early-take up of the initiatives to be slow, but that ultimately it will prove popular onces borrowers have a better understanding of the programmes.
Countrywide's Stockton thinks that the scheme will stimulate more demand than its predecessors because it should bring down deposit requirements to levels more common before the crisis.
"Frankly, any scheme that gets the government helping in housing and house purchasing is a good thing. We could do with the market moving forward," he said.
"My own view of Help to Buy is it's a decent scheme. It has been better thought through than perhaps some of the previous initiatives and it should help Funding for Lending in that it should de-risk high LTV (loan to value) lending.
"At the moment Funding for Lending really works with lower LTV and hasn't really seen a material or massive impact on higher LTV, although product availability is better this year.
Stamp Duty and planning red tape
Both Roche and Stockton think the Chancellor could have gone further and cited the success of the stamp duty holiday for first-time buyers, which ended in March 2012.
Under this holiday, which was started in 2010, first-time buyers could purchase properties up to a value of £250,000 without having to pay stamp duty. Reviving it would cost the Treasury around £610m, government figures show.
"My own view is that stamp duty now is not generating material receipts, because housing transactions are half what they were," said Stockton. "So I would have helped out real first time buyers and given some kind of stamp duty relief at the bottom end."
Movement had been made in recent months on planning law reform to help cut back on red-tape and wave through more construction work.
Under planning law reforms, access to judicial reviews - a favoured route for opponents of construction plans who seek to delay or block work taking place - would be curbed and it would be made easier for councils to approve building work on greenbelt land.
Before the reforms were announced, Cameron had already launched the "Red Tape Challenge" which sees the government assess each of its 6,500 regulations for construction.
Around 3,000 of these will be scrapped or reduced because of the review, insists the government. Planning minister Nick Boles recently announced 100 small housing and construction regulations will be removed or amended shortly, saying the government is working to "create a smooth journey through the construction process".
"I wouldn't go as far as to say [there has been an] improvement, but it is an ongoing situation, dialogue is continuing, they are trying to reduce red tape, they are trying to bring more planning through, but we still have a process to go through with local planning authorities and then the members who sit on the planning committees," said Persimmon's Roche.
"It is still a hard-fought battle, but then as housebuilders we're bound to say that."
---