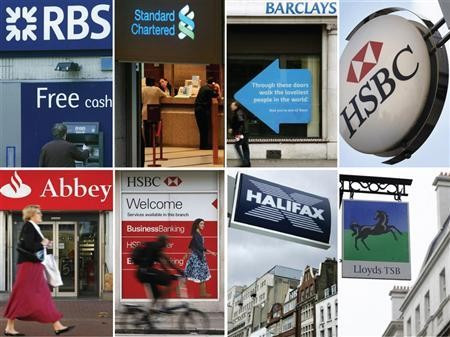 Fresh research suggests that it is a lack of appetite for lending among small and medium-sized enterprises that is the biggest reason bank lending has been subdued, rather than a crunch on the availability of affordable credit.
The SME Finance Monitor for the fourth quarter, compiled by researcher BDRC Continental, shows that 71 percent of all applications for new and renewed credit facilities, such as loans and overdrafts, were approved in the final three months of 2012. This is in line with previous quarters and is the same as 2011's fourth quarter.
Three quarters of SMEs were "happy non-seekers" of finance.
These figures come as the Bank of England's flagship credit easing initiative, the Funding for Lending Scheme (FLS), is criticised for not freeing up enough finance for SMEs after total bank lending fell by £2.4bn in the fourth quarter, calling into doubt the narrative that banks are refusing to boost lending to business.
"The current economic climate remained the key barrier for businesses, with fewer mentions this quarter of access to finance as a barrier," said the SME Finance Monitor report.
"Confidence that the bank would agree to a borrowing request improved slightly after a series of declines, but remained lower than actual success rates.
"'Future would-be seekers' of finance remained likely to cite a reluctance to borrow in the current climate as their main barrier to an application, while an increasing minority mentioned discouragement (almost all of it indirect)."
MPs on the Treasury select committee recently attacked the Bank of England over its purported failure in increasing lending to SMEs, with FLS having a significant impact on the mortgage market – where there is much untapped demand for home loans from aspirant first time buyers – but apparently no effect on SME finance availability and affordability.
They ordered Bank of England officials to investigate why SME lending had not been boosted by FLS and report back to the committee.
Separately, MPs on the public accounts committee labelled FLS as one of a number of "expensive experiments" by the Bank of England and Treasury with neither institution having any clear idea of what economic impact they will have.
The SME Finance Monitor found that only 27 percent of SMEs said FLS would make them more likely to apply for credit from a bank.
Other research on SME finance also suggests there is no surge in demand.
In its quarterly Small Business Index, the Federation of Small Businesses reported a falling number of SMEs applying for bank lending in the fourth quarter, and those who did were hitting a better success rate than in the quarter before when FLS has started - rising to 49.3 percent from 42.8 percent.
Just 19.5 percent of the survey's SME respondents said they had applied for credit in the three months period.
---
Follow @shanecroucher