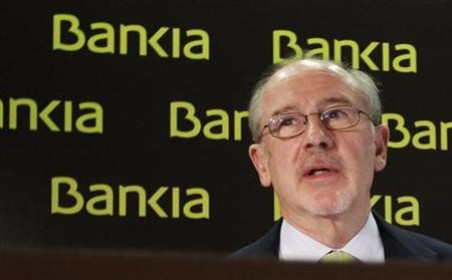 One of the most senior members of the International Consolidated Airlines Group board of directors has resigned Monday only weeks after facing possible criminal proceedings in Spain for his role in the state-rescued lender Bankia.
Rodrigo de Rato y Figaredo, 63, a former Economy Minister under the government of Jose Maria Aznar and a former Managing Director of the International Monetary Fund, faces the possibility of 15 years in prison if convicted of the three charges brought against him and other 30 members of the Bankia management team, according to Spanish media reports. de Rato is the former Bankia and Caja Madrid Chairman.
Spain's High Court allowed the charges to go forward last week after a complaint first made by the Union Progresso y Democracia political party and backed by the state's anti-corruption prosecutor. The probe will examine Bankia's initial public offering last year, its published losses and the state's role in the ultimate nationalisation last week of its parent company, BFA.
Bankia was formed with the hand of the Spanish government in 2010 as seven lenders were combined, including Caja Madrid.
The IAG website describes de Rato as a Proprietary Non-Executive Director but does not indicate when he joined the company's board. IAG was formed after the merger of British Airways and Iberia Airlines in January 2011.