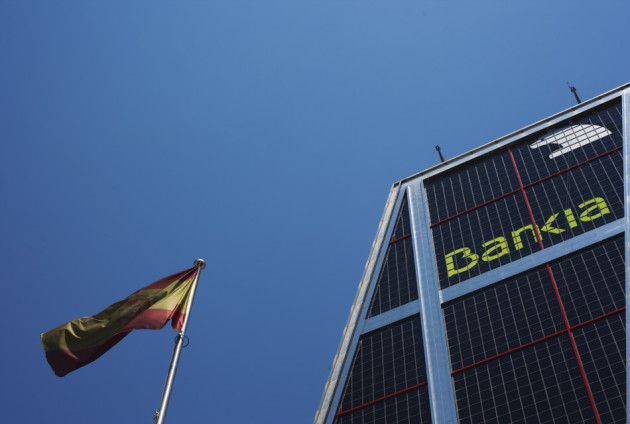 Spain's nationalised lender Bankia is expected to unveil €4bn worth of losses from bad loans when it reports its earnings at the end of the week, highlighting the crucial need further emergency capital injections.
Analysts have predicted that the bank, which was nationalised in May this year, will post the substantial losses from the legacy of its real estate investment portfolio, which has taken a hit since prices crashed from the credit crisis just over four years ago.
According to a number of sources cited by Reuters, Bankia's €4bn losses for the first half of the year, will account for more than the whole of 2011 in losses and "takes into account the new provisioning criteria already announced by the lender (when it was nationalised last May)."
In tandem with taking over the ownership of Bankia in May, the government pleaded with European Union officials for emergency funds to prop up its ailing banking industry, which has mostly be marred with sovereign debt issues and bad loans in the real estate market.
After months of denying an official request for aid, Prime Minister Mariano Rajoy asked the EU for a €100bn lifeline to keep the banking industry afloat, while it tries to manage its debts.
This month, Madrid-based National Statistics Institute revealed that Spain's recession worsened in the second quarter this year, after austerity measures designed to shore up the country's crippled economy hampered consumer spending.
The data agency found that Spain's GDP fell 0.4 percent from the previous quarter, which is in line with an estimate made on July 30, before the institute revised down data for 2010 and 2011 on 27 August.
While the government has asked the EU for aid, it has stopped short of asking for a full bailout of its economy, unlike Greece.
However, Spain's plans to stave off a full bailout have now become harder as the regional government of Catalonia, which accounts for a fifth of Spain's economy, has asked central government for a €5bn in emergency aid.