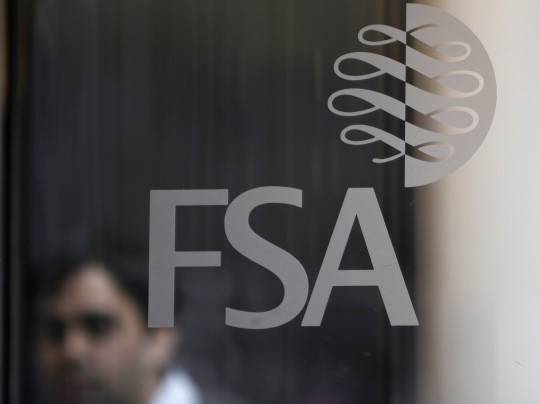 Complaints to financial services companies soared by 59 percent in the first half of 2012 as angry customers who were mis-sold Payment Protection Insurance (PPI) shook those who conned them out of their cash by the ankles for compensation.
Data released by industry regulator the Financial Services Authority (FSA) reveals that in the first six months of the year 3,577,599 customer complaints were lodged against finance firms, with 85.8 percent being resolved within eight weeks.
Of these complaints, 2,232,294 related to PPI. The second highest cause of complaints was credit card services at 330,098, followed by current accounts at 323,955.
"The fact that these figures are predictably on the rise yet again highlights the imperative need for financial institutions to develop systems and processes to listen to the real voice of their customers, and deal with the root causes of these complaints in an appropriate manner," said Paul Clark, CEO of Charter UK, enterprise complaints and feedback management experts.
Financial services firms paid out £3.15bn in compensation relating to the complaints in the first half of 2012, up from £2.25bn in the previous half.
A surge in PPI claims after the courts ruled that some customers had been miss-sold the product has seen the value of redress paid out by banks surge 11 fold on the latter six months of 2009.
Another £8bn is said to have been set aside by banks to shell out on future PPI claims.
Most complained about bank
Lloyds TSB, which is 40 percent owned by British taxpayers after it was bailed out during the financial crisis, scooped the dubious gong of most complained about bank, with 391,272 being lodged in the first six months of 2012.
However 84 percent of these were closed within 8 weeks.
Paying out on PPI compensation had pushed Lloyds to a half year loss, forcing the bank to allocate an extra £700m to redress claims made against it.
Next under Lloyds was Bank of Scotland with 291,872 complaints, followed by Barclays, which recently ousted Bob Diamond as its boss amid the Libor fixing scandal, at 280,358.
RBS, which is 82 percent owned by the taxpayer after also taking a bailout, came in at sixth in the list with 156,258 complaints.
Mis-selling PPI and derivatives
Banks are increasingly coming under fire for past mis-selling of their financial products, such as PPI.
FSA boss Martin Wheatley has revealed plans to change the way banks incentivise the selling of their products by sales staff.
"What we found is not pretty. Most of the incentive schemes we looked at were likely to drive people to mis-sell in order to meet targets and receive a bonus, and these risks were not being properly managed," he said.
HSBC, Barclays, Lloyds and RBS were banned by the FSA from selling interest rate swap agreements to small-to-medium enterprises (SME) after it found "serious failings" in the way the banks sold these products to around 28,000 customers.
The Parliamentary Commission on Banking Standards Joint Select Committee held its first hearing on September 26 and took evidence from industry insiders on the mis-selling of derivatives.
Its members will report on the state of the industry and what changes can be made to prevent scandals such as mis-selling in the future.
---
Follow @shanecroucher