The Indian state of Jammu and Kashmir has been reeling under severe unrest and militancy since July 2016 but events took a sharp turn when Prime Minister Narendra Modi announced demonetisation of high-value currency notes in November. Insurgents were running out of valid currency denominations and banks and cash vans became easy targets in the troubled state.
At least a dozen major bank robberies have taken place in Kashmir in the last six months. All the targets have been financial institutions which have the largest network of branches in the state. So far, a sum of Rs 9m (£108,000) has been looted from banks even as security is beefed up at lending organisations.
The southern districts of Kashmir are the worst affected by the robberies, compelling authorities to temporarily shut down banking operations altogether in the region. Except for two heists, all others have taken place in southern Kashmir.
"We were told that the security agencies have inputs about more such attacks, so we had to stop cash transactions at these branches designated by the security agencies as sensitive," a senior banking official was quoted as saying.
Who is behind the heists?
Top police officials from Kashmir squarely blame pro-Pakistan extremist groups Hizbul Mujahideen and Lashkar-e-Taiba (LeT) for the increasing attacks on banks. Inspector General of Police S J M Gilani said investigators found that militants from both the organisations are actively involved in the looting.
At least one of the bank attacks was claimed by Hizbul Mujahideen. There have also been multiple casualties during the robberies with security guards being killed or left severely injured.
Police have not made even a single arrest in connection with any of the heists. A major worry for the police is that they are unable to reach the affected spots due to stone-pelting by local people.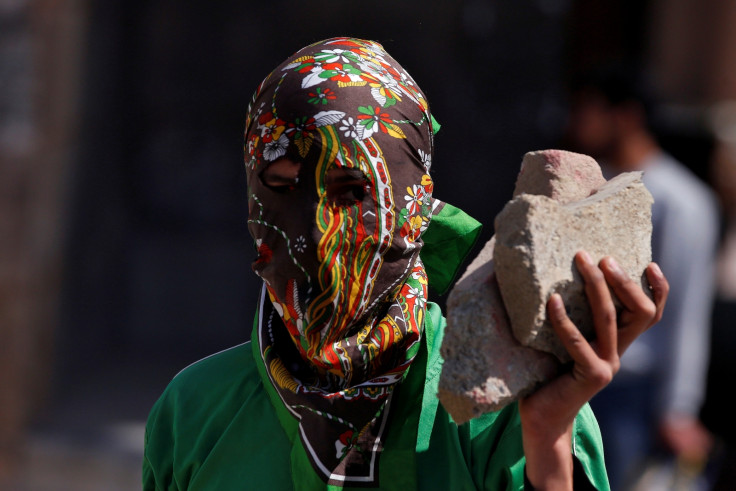 Haseeb A Drabu, Jammu and Kashmir's minister for finance, labour and employment, chaired a high-level security meeting on 5 May. It called for extraordinary security arrangements to tackle the grim situation. "We need to devise special security measures to deal with the kind of situations we face," Drabu said.
The government has also announced cash rewards for anyone who comes up with information on the culprits.
Officials say the swelling ranks of local militants are pushing cash-strapped extremist groups to desperately seek funds from different sources. In the last 12 months alone, as many as 95 young men from Kashmir have officially joined the militancy taking the total figure of active militants to 200 in the valley. Local reports, citing sources in the security establishment, say the actual number could be significantly higher.