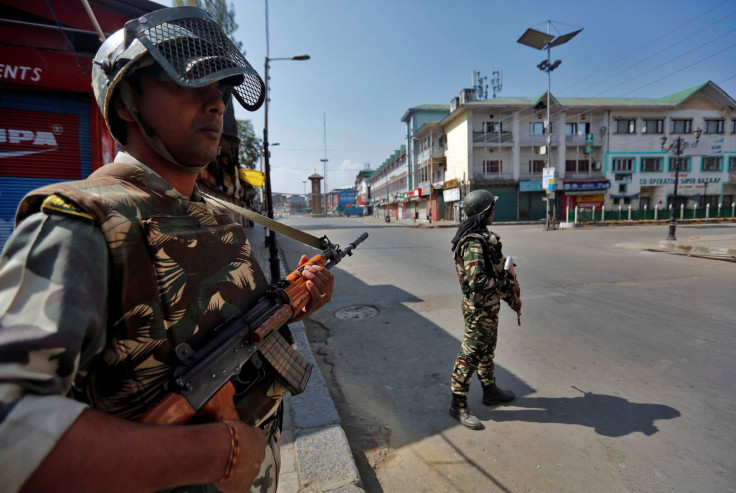 Four militants were killed after a group of heavily armed men launched an attack on an army base in India's restive Jammu and Kashmir state. Three soldiers also lost their lives during the onslaught.
The extremists entered the army camp in Nagrota on Tuesday (29 November) morning, on the outskirts of Jammu city, sparking intense gunfight between the security forces and the militants.
Local reports suggest some of the assailants could be holed up inside buildings in the area. However, no firing has been reported since 12 noon. The militants, armed with guns and grenades, sporadically sprayed bullets on various positions.
Nagrota, about 20kms from Jammu, is the headquarters of a major battalion of the Indian army comprising border security forces and counter-terror troops. All the schools in the area have been asked to shut down as anti-terror troops are sweeping the neighbourhood.
India's Defence Minister Manohar Parrikar said the target of the attack was military installations and not civilians. Security has also been heightened in neighbouring areas following the incident.
Authorities in India have yet again blamed Pakistan for the attack as it comes amid rising tensions between the two nuclear-armed rivals. "It is Pakistan's desperation but it won't succeed as India is not a weak country to be affected by it," said Kashmir's Deputy Chief Minister Nirmal Singh.
Attacks have been carried out on several Indian army installations in recent months raising the stakes in the volatile India-Pakistan relations. Despite several attempts to ease the tensions, there has been no breakthrough as the two sides still accuse each other of escalating the conflict.