Indian army chief Bipin Rawat's warning to Kashmir stone-throwers draws fire
Rawat talks of local boys' 'acts of terrorism, displaying flags of Isis and Pakistan'.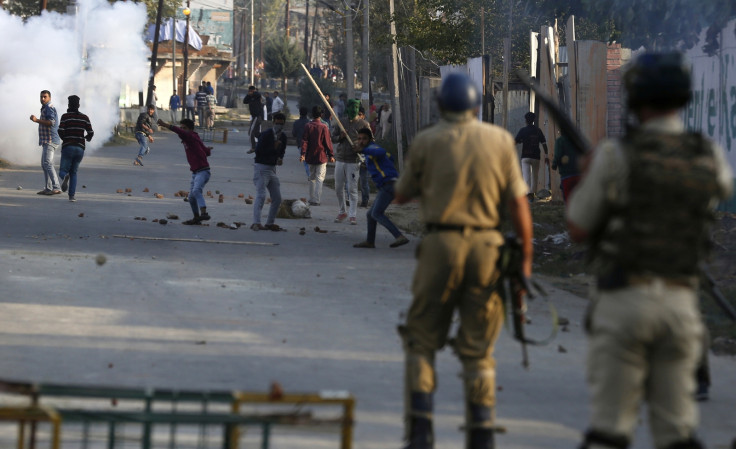 Deep concerns have been raised over the Indian army chief's stern warning to the young people of Kashmir to not create "hurdles" in the counter-terrorism operations in the restive state. The tough talking General Bipin Rawat said those "who help militants" jeopardising security operations will face strict action.
Against the backdrop of multiple anti-insurgency operations in the tense Indian border state of Jammu and Kashmir in recent days, Rawat said the interference of civilians increases the likelihood of higher death toll.
Referring to stone-throwers in the valley, Rawat said: "If they become a problem in our operation and if that causes losses to our soldiers, we will not hesitate to use weapons."
Speaking to reporters in New Delhi, he added: "We would now request the local population that people who have picked up arms, and they are the local boys, if they want to continue with these acts of terrorism, displaying flags of Isis (Islamic State) and Pakistan, then we will treat them as anti-national elements and go helter-skelter for them." The Kashmir government has ordered the public to stay away from a 3km radius of counter-terrorism operations following Rawat's statement.
The security forces in Kashmir have been engaged in multiple anti-militancy measures in Kashmir over the past few weeks targeting insurgents' hideouts and their meeting places.
Rawat's remarks have attracted criticism from some quarters. His threat is seen as aggravating the situation rather than contributing to resolving it.
"Youths rushing to encounter sites and incidents of stone-pelting on the forces during encounters are worrying and alarming signs of the sense of alienation and disenchantment in Kashmir. The need of the hour is to understand the deep sense of isolation in Kashmir," said the National Conference party's spokesperson Junaid Azim Mattu. "Aggressive statements will fuel the spurt in local militancy in Kashmir."
Separatists have also taken the opportunity to pour scorn on Rawat, the Indian government and its armed forces. Syed Ali Geelani, the chairman of the Hurriyat Conference, said in a statement: "Since 1947 India is carrying out these bloodbaths. They want to strengthen their forced control and even won't hesitate to kill every soul for this purpose. Their arrogance and stale thinking are the basic reasons for continuous bloodshed and political uncertainty in state. People of state and particularly the youth are up against this hegemony and suppression."
© Copyright IBTimes 2023. All rights reserved.