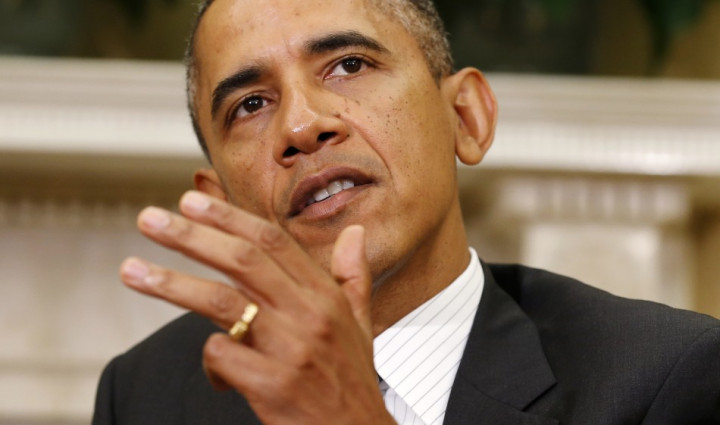 US president Barack Obama has attacked what he called an "ideological crusade" by the Republican party whose refusal to pass the government's budget in a dispute over healthcare reforms has led to a partial shutdown of the world's largest economy.
US politics is gridlocked over the Obama administration's healthcare reforms, dubbed "Obamacare", under the Patient Protection and Affordable Care Act.
Republicans, who dominate the House of Representatives, are blockading the government's budget and refusing to pass it unless Obama delays his health system overhaul. The reforms would extend healthcare coverage to millions more Americans.
Democrats, who hold a majority in the Senate, have rejected Republican demands to slow the pace of the reforms. As a result, the budget is in limbo and the government has entered a partial shutdown.
"This Republican shutdown did not have to happen but I want every American to understand why it did happen," said Obama in a televised speech from the White House.
"As long as I am president, I will not give in to reckless demands by Republicans to deny affordable healthcare to millions of Americans."
He said that Republicans blocking the budget had "demanded a ransom just for doing their job" and accused them of holding the entire economy hostage.
"Once again, I urged house Republicans to reopen the government, restart the services Americans depend on, allow the public servants who have been sent home to return to work."
Despite the impasse, Obamacare has launched and many people are signing up for health insurance in the newly created markets, which are operated and regulated by federal and state governments.
Close to 800,000 government employees, including 400,000 in the defence department, will be forced to take unpaid leave and many services will be closed down completely until the deadlock is broken and a budget passed.
The partial shutdown is the first for the US government in 17 years when services were suspended for a record 21 days in a budget standoff with the Clinton administration.
According to IHS, which puts the daily loss at $300m, a tiny fraction of America's gigantic $15.7tn economy, a prolonged shutdown could badly hit the world's leading economy by putting the brakes on consumer and business spending.
IHS estimated that a week-long shutdown would reduce fourth-quarter growth by 0.2 percentage points to 2%. But the White House estimated that if the shutdown lasted for a week, the economy would lose about $10bn.
A two-week shutdown could cut growth by 0.3% to a 2.3% rate, according to an estimate by Macroeconomic Advisers.
A three-to-four week shutdown would cut growth by 1.4 points, estimated Mark Zandi, chief economist at Moody's Analytics. Zandi forecasted a 2.5% growth rate for the fourth quarter without a shutdown.