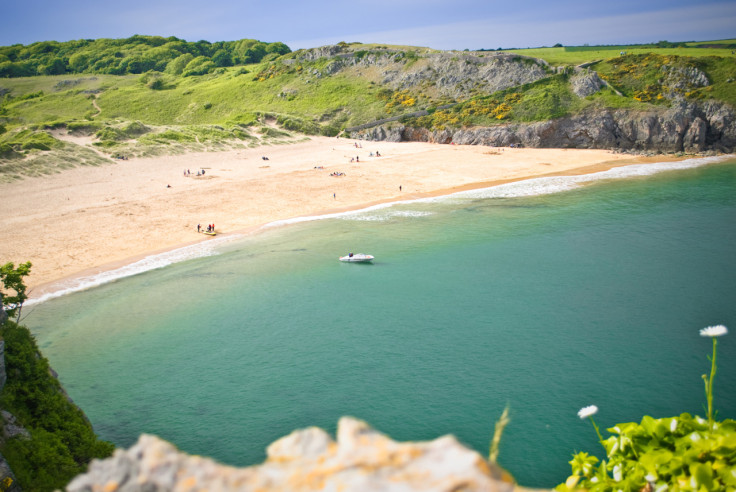 A stretch of the Pembrokeshire Coast in south Wales is one of the best 25 beaches in the world, according to a prestigious travel magazine. Barafundle Bay, 65 miles (100km) west of Swansea, joins 24 other beaches more usually associated with outstanding beauty such as Bora Bora in French Polynesia, Knip Beach in Curaçao and Rio de Janeiro's Ipanema.
According to Passport Magazine, an online lifestyle publication, Barafundle Bay was selected because of its outstanding natural beauty and "luxuriant curve of sand". Yet unlike some of the more illustrious beaches on the list, its amenities are few and far between — it's a half-mile walk to the nearest car park and there are no pubs, shops or tourist facilities.
It is probably this untouched quality that attracted Passport Magazine. "The long stretch of cliff known as Stackpole Head sticks straight into the sea like an arm," gushes the website. "A little boulder sits jauntily offshore. The waves crash against the smooth sand. Your company here? Twelve people, four dogs, and a visual overdose of beauty."
The National Trust-run beach, which has previously made the headlines for its plans to become the country's first non-smoking beach, has also won praise for the cleanliness of its waters. Swimmers and surfers, however, are urged to check the tides to ensure they haven't had a wasted trip.
Yet there is one more thing to bear in mind should you decide to catch the rays and pound the surf in Barafundle Bay instead of Brazil or Bora Bora this year — the Great British weather. Even in July, the hottest month locally, the average temperature is just 20C (beach-weather.com).