Filipino President Rodrigo Duterte issued a stark choice to mayors featuring on his list of suspected drug personalities, telling them: resign or die.
"I would call for the mayors and we would speak privately," Duterte said on Monday (9 January). "I will really tell them: 'Look for your name in the narco-list. Son of a whore, if your name is there, you have a problem. I will really kill you.'"
He added: "Either you resign or make a clean break of everything, come up with clean nose and we'll talk."
The fiery leader's narco-list contains the names of people allegedly involved in the illegal drug trade. He has reportedly given copies to the Senate, Supreme Court and the house speaker.
Duterte said he wants mayors on the list to be stripped of their supervisory powers over law enforcement officials to deter any collaboration and stop the drug trade from thriving.
He said. "The first thing I would do is deprive you of the supervisory powers over the police. The second thing is to remove your security detail."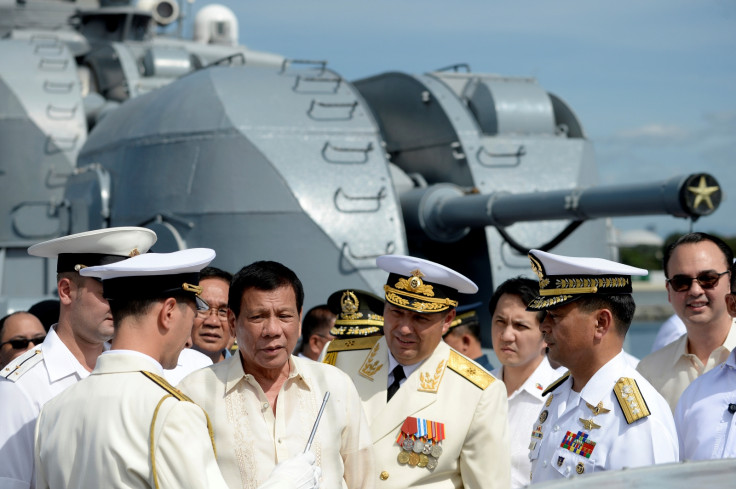 During last year's election campaign, the former mayor of Davao City vowed to eradicate the narcotics problem in the country and massacre drug users and criminals. Since he came to power in June 2016, more than 6,000 people have been killed in a bloody war on drugs, provoking outcry from the international community.
According to statistics from the Philippine National Police (PNP), between 1 July 2016 and 8 January, 2,208 drug pushers and users were killed as they tried to fight it out with authorities. During the same period, 44,132 drug pushers and users were arrested in 41,029 police operations.
Last month Duterte said he would continue the war on drugs "until the last pusher is out of the streets in my country, and until the biggest or big drug lords are killed, this campaign against drugs will continue to the very last day of my term." Duterte's term comes to an end in 2022.
As the death toll continues to rise, Duterte was quoted by CNN Philippines as saying: "I might go down in history as the butcher. That is up to you."