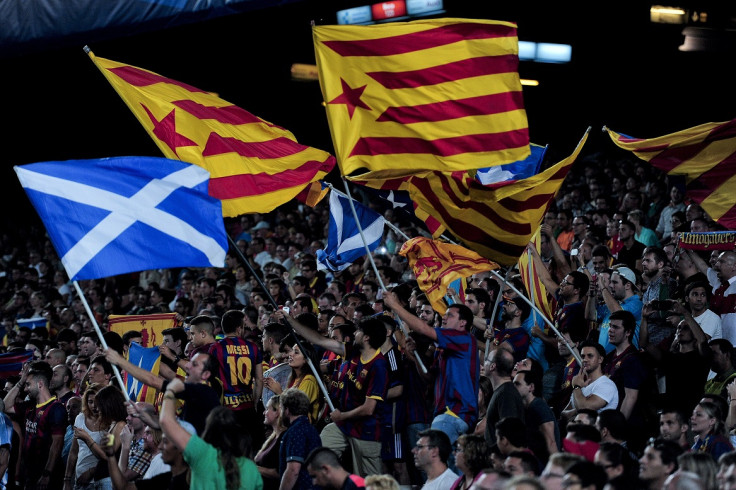 Barcelona fans will be allowed to unfurl Catalan flags at Sunday's Copa Del Rey final against Seville after, the La Liga champions were granted a reprieve from a judge in Madrid (of all cities). Barca fans had been planning on waving 10,000 Saltires instead of Estelada flags to show support for a referendum on independence.
Scotland overwhelming voted in favour of remaining part of the Union when it held its own vote on separation back in 2014, and the Spanish government has denied Catalonia a similar ballot.
Barcelona fans had been planning to display a giant Saltire reading "Nos podrán prohibir llevar una bandera, pero no nos podrán prohibir jamás la libertad", which means: "You may prohibit our flags but you will never prohibit our freedom", after the Esteladas were prohibited for "operational and security reasons".
In response, the league champions said: "FC Barcelona considers the decision to be an attack on the freedom of expression, the fundamental right of each and every individual to express their ideas and opinions freely and without censorship, a right which is recognised in the Universal Declaration of Human Rights."
However, a Madrid judge has overruled the decision barring the flag, paving the way for a mutli-coloured display at the Vicente Calderon stadium.