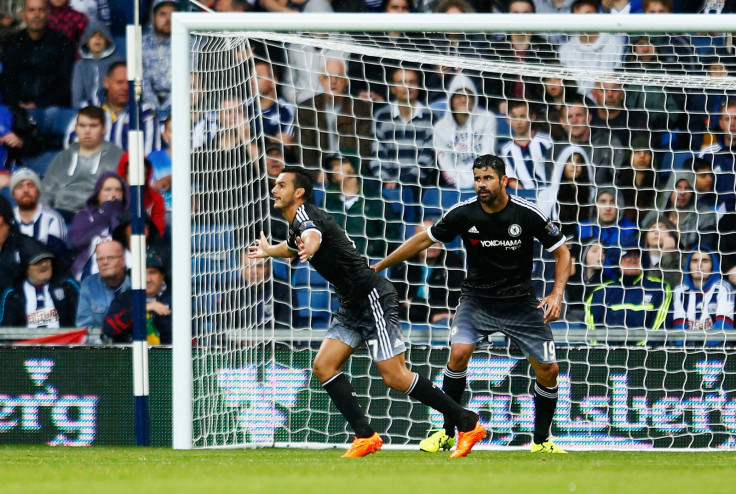 Barcelona manager Luis Enrique has claimed Pedro Rodriguez may regret his decision to leave the Nou Camp for Chelsea during the summer transfer window as he would have had lots of chances to play due to the club's injury crisis. The 28-year-old forward decided to put an end to his time with the Champions League holders after seeing his playing time restricted following the arrival of Luis Suarez from Liverpool in 2014.
Pedro, who was also linked with Manchester United, recently hailed his decision after having become a crucial member for manager Jose Mourinho since he started at Stamford Bridge. "When someone gets to play, they gain rhythm, confidence, you're happier, you try out more things," Pedro explained during his time with the Spain team, as quoted by the club's website. "Leaving Barca was tough for me but I'm happy with the change."
Dani Alves, however, claimed earlier in October that Pedro may regret his decision following the injuries to Lionel Messi, Andres Iniesta and Rafinha Alcantara at the start of the season. "He should have stayed at the team but too many people got involved," Alves said, as quoted by The Mirror. "Had he stayed he would have been happy here but we don't make the decisions. If we did I would want him to stay for years."
And asked about whether he agrees with Alves's quotes, Enrique said: "Saying this now would be very partisan. We know what the situation was with Pedro, he explains it very well and we understand it, it's logical, he wanted to play more and over the course of a player's career you have to make decisions.
"Perhaps now after what has happened [with the injuries] he might want to change that decision. You should ask him. We were very happy with his performances and now we just can wish him the best where he is now. It's not a question of us missing him. It was his decision and we can't say anything else."
Barcelona are reportedly looking to sign a replacement for Pedro during the January transfer window after they could not make any additions to the squad during the summer due to their Fifa ban. Enrique has reportedly earmarked the signing of Arsenal target Nolito to fill the gap, although recent reports claim the club may be unable to afford his addition due to their debts.
Asked about that, Enrique said: "Nobody's said anything to me about whether we are able to sign players or not. It's not something which I air in public. Since the summer we have been working on finding solutions but I can't say any more than that."