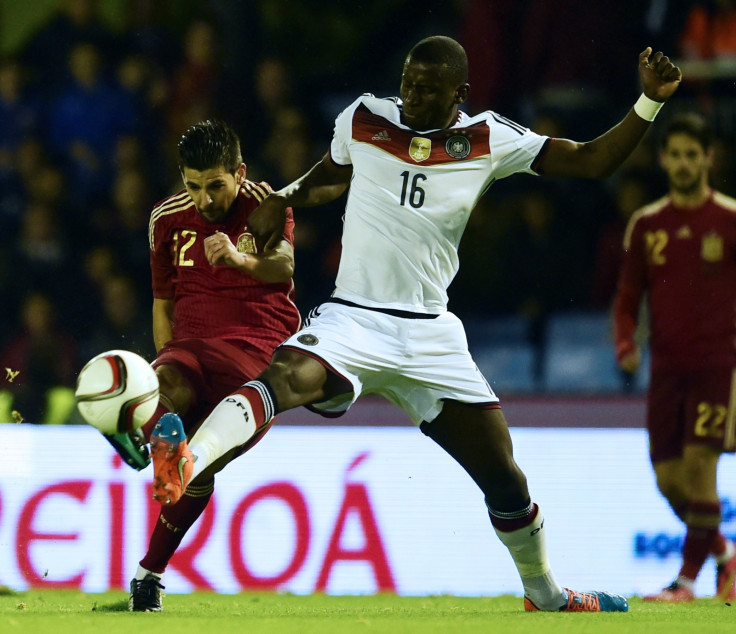 Barcelona manager Luis Enrique has confirmed his admiration for Celta Vigo forward Nolito, amid reports that he is the main candidate to replace the gap left by Pedro's summer move to Chelsea. The Spanish boss was speaking ahead of tonight (23 September)'s game against Celta, following Nolito's run of four goals in the first four games of the La Liga season.
Barca were heavily linked with Nolito over the summer but no move was forthcoming as due to their Fifa transfer ban he would have been unable to play until January 2016 – as is the case for both Arda Turan and Aleix Vidal. But after Rafinha Alcantara suffered a season-ending injury during the Champions League draw with Roma, the club are in desperate need to bolster options in the position.
Reports have claimed that Nolito remains the main candidate for the spot, although Barcelona are said to be monitoring the situations of players including Arsenal forward Theo Walcott, Manchester City's Jesus Navas and Leicester City standout Riyad Mahrez. Nolito himself claimed during the summer that the only move he would make is a return to Barcelona – having already played under Luis Enrique for the Catalan giants' B team and at Celta.
Asked whether Nolito fits the Barcelona style, Enrique said: "I signed him for Celta so you can just imagine.
"He's a great player and one of the key pieces of their team. I hope he has an off-day."
Meanwhile, Barcelona are trying to register either Turan or Vidal to replace Rafinha immediately despite the Fifa ban – as La Liga allows clubs to sign a free agent or players from the same competition when there is a long-term injury. Enrique has said that the situation at the squad is not "dangerous", despite a lack of alternatives in the Rafinha role.
"We are in a normal situation after the transfer ban. Pedro left but we knew about that because he had said about his intentions to leave. Barcelona players are a unique specimen and they are capable of getting results regardless of what's going on elsewhere. I don't see a dangerous situation. It's a wonderful situation, that could be better, but also worse," the boss said.
"It's not a case of being optimistic, because the club is looking for the best option, but at the end of the day it depends on Fifa. I prefer to focus on the other things that we have going on."
Meanwhile, Celta Vigo boss Toto Berizzo has said he hopes Nolito stays, despite rumours. "I have already responded to this many times during the summer and hopefully I will not have to do it again in the future. I hope Nolito will with us forever," he said, as quoted by Sport.