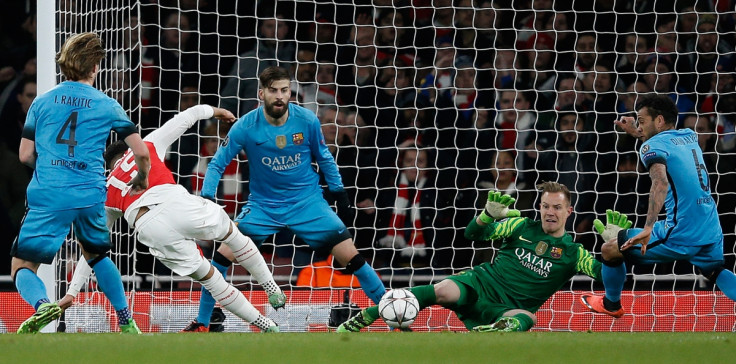 Barcelona manager Luis Enrique has played down recent reports linking Marc-Andre ter Stegen and Claudio Bravo with a summer move to Manchester City due to the duo's frustration with his rotation policy between the sticks. Speaking after the 4-2 pre-season victory over Leicester City on Wednesday (3 July), Enrique insisted the club was still open to signing more players despite the difficulties in securing the services of a backup striker for Lionel Messi, Luis Suarez and Neymar.
Ter Stegen and Bravo moved to the La Liga giants in the summer of 2014 to fill the void left by the departure of current Middlesbrough keeper Victor Valdes. Luis Enrique has since used the young Germany international in the Champions League and Copa del Rey, while Bravo, the 33-year-old Chilean has been his number one choice in La Liga.
However, reports towards the end of last season have claimed Ter Stegen was unlikely to put up with being a substitute for a third consecutive season and would be ready to leave the club should Barcelona fail to assure him of a starting role in all three competitions.
Meanwhile, Bravo is said to be contented with the rotation policy at the Nou Camp and has accepted his role in a better way. But recent reports claim he will be the one to quit Barcelona if he is relegated from being first choice in La Liga.
Manchester City boss Pep Guardiola is said to be closely monitoring the situation as he wants a goalkeeper who can play with the ball at his feet.
Mundo Deportivo reported earlier in July that City had eventually approached the Chilean to sound him out about a move to the Etihad Stadium during the current transfer window.
Yet, it looks like 24-year-old Ter Stegen would be Guardiola's first choice as the speculation regarding the German intensified this week when Mundo Deportivo spotted him and his agent at Barcelona's offices on Tuesday (2 August).
Sport later claimed that during the meeting the German informed Barcelona officials that he had received a big-money offer to move to City, and that he wanted assurances over his goalkeeping role if he is to stay at the club.
Meanwhile, Barcelona made it clear to him the club will not negotiate his departure at any price, telling him that the only way City could sign him would be by meeting his €80m (£67.1m, $89.6m) release clause in full as he is still under contract.
Enrique has however dispelled all the rumours swirling around his three goalkeepers claiming he was unimpressed by the reports.
"We are dealing with the issue with absolute normality, we have three great goalkeepers under contract, who behave in a perfect manner," he said as quoted by Sport after the pre-season win over Leicester. "That is still the case today, after several seasons and we do not have any problem. Someone leaving does not worry me in the slightest, that is the situation that we have."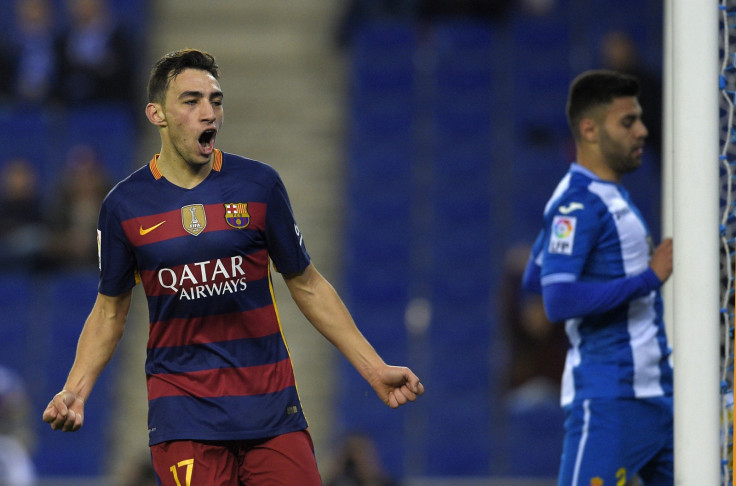 Barcelona have publicly admitted that they are in the hunt to sign a striker as backup to Messi, Suarez and Neymar to complete their summer overhaul, having already added Denis Suárez, Samuel Umtiti, Lucas Digne and André Gomes to their ranks.
Some reports have claimed that the club may give up its ambitions after having been repeatedly knocked back by the likes of Gabriel Jesus Luciano Vietto, Nolito, Hatem Ben Arfa and Ousmane Dembele. Munir, furthermore, sent a message to the manager by scoring a brace against Leicester to prove he can eventually be the elusive striker he is searching for. But Enrique still maintains Barcelona are still open to signing more players.
"We are always open to the market and to strengthening the team," he stated. "I have a lot of confidence in Munir and he also scored goals last season. He is a young footballer, he has a long path in front of him yet, but he also has a willingness to work, and he always adds something."